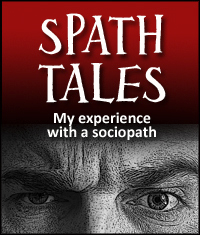 Editor's note: Lovefraud received the following story about military love fraud from a reader whom we'll call Sally20.
I am a Navy spouse and my active duty husband was the first man I ever met online. He convinced me my 3 kids and I deserved better than their abusive father and the life we were living. He convinced me to marry him and fight to move myself and my 3 kids to Guam for his overseas tour.
I did. I won and we all moved to the other side of the world where things began not seeming normal.
He became very critical of everything we did from washing to dishes to sitting correctly on a couch. I was not only finding evidence of other women but was also contacted by other women, asking WHO I WAS! I discovered at least 3 others whom were also planning on moving to Guam with him.
We moved Sept 2018 and in October 2019, after finding yet more women's contact info on his phone… he left and I never saw him again. He severed our lease, began a return process, scheduled our flights back to the US without me knowing and by December we were flown back… back to my parents since I had given up everything to join him in Guam.
He was reported for abuse by a Naval counselor but that was silenced. No report was ever done. Trying to find help quickly proved to be a waste of time.
I suspected something was really off since it's just not normal to abandon your family overseas. This was not just a typical situation for me or my kids, who lived a small town life and had never even met someone in uniform till my husband.
It wasn't till I discovered he had an obsession with meeting women and sleeping with them that I realized OMG… I just destroyed my and my kids lives… I was love bombed into leaving the country and to trust in the housing, schooling and protections his job provided and then just left us!
Like most single moms, I do not binge spend and I've never even had a credit card. I spend what I earn and what I can afford… it wasn't till Guam that I realized how much debt my husband truly had and money became a big concern since I had just quit my job to relocate.
Not 2 months after I brought up my concerns he had created a secret checking account and this is when I just couldn't relax anymore. Why was he responding to every single issue with more secrets and more deception… and to date, despite threats, he has yet to file for divorce and claims to be broke.
When I brought up his behavior he'd respond by threatening suicide…and his biggest go to was always focused around me remaining quiet and discreet…. telling me nobody had to know how he was acting and that knowing could take the roof over our heads.
When I googled online con artists…military love fraud etc. I get NOTHING. It's all articles about women who take advantage of service members…likely because so I've learned, nobody wants to talk about this. The military is it's own entity and as much respect as I have for it, I CANNOT SUPPORT men who coax and coerce innocent women…MOTHERS into drastic changes like international moves… playing the Romeo card only to abandon their wife and step kids in a foreign place and cutting me off from having any access to money, documentations… it was scary to say the least.
Covid broke out a month after returning to the states so we remain at my parents. I finished my career certification and have taken baby steps towards my independence but honestly I haven't been the same since and isolation here after isolation in Guam has been hell.
My husband wasn't around during the outbreak so I was met with a very very cold mean person when begging for help finding a new home during all this mess… he ordered me to be appreciate and called me a dependa. I no longer speak to him despite being married.
The extent to his online dating went as far as over 500 women just in the couple years before me. This stretches across the US, its territories AND other countries. The women who contacted me were told things like that he was at a rock festival and camping in the NH mountains with friends while he was with me at my home.
One of the women had thought they were exclusive for 3 years. Another women had an 8+ yr history with him that he lied about, telling me she was psychotic and he just didn't have the heart to tell her.
Guess who is now crazy and psychotic? Yes…correct… me so it seems and I'm sure feeling like it too after getting married, doing an international move, moving back and separating so quickly. Sometimes it feels like it never happened.
I'm reaching out because I'm TIRED of being silenced. I'm TIRED of Navy wives being used and conned into these big life events only to be left questioning their sanity. It is not right. I was moved by this because after my experiences with coercive control it irks me to feel like there is no help and seemingly no justice out there for military love fraud despite how traumatizing these things are.