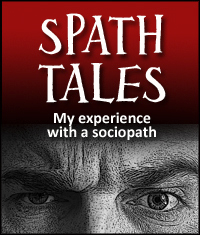 Editor's note: Lovefraud received the following letter about a cheating sociopathic fiancé from a reader whom we'll call, "Mandy20."
I met my ex-fiancé in 2017 at work. He was attractive and charming. I found out he was engaged and although a co-worker thought he was flirting (he asked me if I had ever been to the Melting Pot) I didn't pursue anything at that time.
I ran into him at work after Christmas and when I asked about his holiday he said his fiancé gave him his ring back. We then connected on Facebook and started "talking" via Messenger (first red flag!) I told him I had recently broken up with someone too and suggested we go to the Melting Pot to commiserate. He then said he thought I knew from his Facebook page he was dating someone or he would have asked me out. I said I was sorry and didn't realize and we could just be friends.
We kept communicating and it became flirtatious. He is quite a bit younger than me and I was flattered by the attention. We met for lunch one day and it became more than flirting- we kissed and had sex later that night. Right after (actually before I finished!) he took a phone call apparently from the girl he was still dating. I should have ended it there but didn't. I justified his and my actions that I didn't want to jump into a relationship and we never said we were exclusive.
By March if 2018 he said he only wanted to be with me and supposedly broke off his other relationship. He "chose" me.
A few months later he lost his job and got a job in Nashville – he lived an hour away and I suggested he move in my house with me. He was such a good actor showering me with "love, affection, sweet love notes, gifts, flowers, etc etc. We had long talks about infidelity because both of us had our own pasts and we promised to trust each other and he swore I was all he needed and he would never cheat on me. I thought I met the love of my life and dare I say, my soul mate!
August 2019 he proposed and we planned a March 2021 wedding. The proposal was the worst – he said he was trying to throw me off track and was pretending he had to talk with me almost making me feel like he was going to break up with me. I booked the venue and the caterer – we took engagement photos and I purchased save the date cards.
Then July 17th 2020 my world turned upside down – that was the day I received a letter from an anonymous person who said she is the friend of the woman he has been involved with at yet another different job – he told me he was going to training in Nashville when in reality he flew to Chicago with his girlfriend. The person knew too much.
I called a locksmith and changed the locks and then sent him a text telling him we were over and don't bother coming to MY house. He of course was frantic and making up lies but did confess to having sex with a woman he knows from working at a bar downtown and claimed the letter was from NY. He denied the affair and said he went to Chicago and didn't tell me because I freaked out when he had to fly into upstate NY (supposedly) for training – I was worried because COVID-19. I didn't believe him and kicked him out.
Read more: Is your partner a sociopath?
After trying to appear upset when he came over to get some of his things – he then flipped the switch and his focus was on how he was the victim – he put his trust in the wrong person – he was going to get revenge – and he took my engagement ring back. He said he was sorry and would go to counseling but I said no because I couldn't ever trust him again. I would be suspicious with every time he left my sight or was in the phone constantly as he always was.
Then a few days later I got the same letter mailed to me at work – this time I could read the postmark and it wasn't from NY it was from IL – I told him to tell his girlfriend and her friend to stop – I got the message!
Although I was initially angry at the author of the letter, feeling like I was in a bad Lifetime movie, I now wish I knew her identity so I could thank her for saving me. I didn't know I was in a relationship with a sociopath but now I know the warning signs, will trust my instincts and pay attention to those red flags.
There is so much more I can share and am happy to do so. I know I have to tell this story not only to help me heal but to hopefully help someone else. I want to concentrate now on working on my vulnerabilities so no sociopath can ever victimize me again.
Think you might be involved with a cheating sociopathic fiancé? Check out our free webinar, "Love Fraud and how to avoid it."