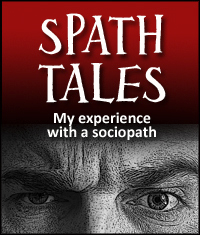 Editor's note: Lovefraud received the following story from a reader whom we'll call Arlene18.
I have been married to him for 29+ years and we have three grown sons, who are all still in school. In Sept. 2016, I discovered he was leading a double life filled with prostitutes and stripper girlfriends. He admits to doing this for over 20 years, though it is probably longer than that.
He made the boys take out student loans, and said we didn't have enough money to replace my decrepit old car — while spending insane amounts of money on his girlfriends in order to make them like him.
Through the discovery, I tried having him in therapy to see if the marriage and family could be salvaged, but the next 18 months were brutal. While he tried to fake it, I learned he was incapable of giving or receiving love, continued to gaslight me; and to my horror, I learned I have been a victim of emotional abuse for our entire marriage and never even saw it.
Reading through the mountains of text records between him and his stripper girlfriends, it became very clear that he only uses people, flattering them, showering them with gifts and attention, lying to them, all in an effort to make them like him. The weird thing is he never flattered or showered me with gifts or attention, (maybe its because we met in college). In stark contrast to other people in his life, I only received his emotional abuse. I asked him why this was, and he said, "I didn't have to be nice to you, I already had you."
I filed for divorce and got him out of the house. I hope to have the divorce finalized by year-end due to changes in the tax-laws for alimony.