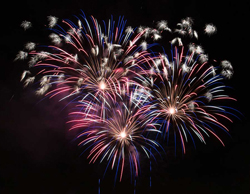 Here we are, at the beginning of the New Year. Let's make it a year of recovery, healing and growth! I offer the following suggestions for New Year's resolutions:
I will treat myself with love and respect regardless of how I may have been treated by others.
I will trust my own perception of reality.
I will maintain No Contact.
I will accept that what happened actually did happen and let it go.
I will listen to the still, small voice that knows the truth my intuition.
I will evaluate other people by their actions, not their words.
I will make time for my personal healing and growth.
How about you? Do you have a resolution to share?
I wish all Lovefraud readers a wonderful New Year!