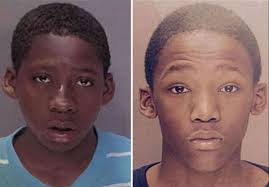 James Stuhlman, 51, of the Overbrook section of Philadelphia, was walking his dog last week when he was allegedly killed by three teenagers in a totally senseless murder.
They were going to rob him. One of them had a gun.
"Please don't shoot me," he begged.
One of the boys allegedly shot him. Then they ran away, without taking anything.
All three suspects are now in custody.
Philadelphia 15-year-olds murdered married father in failed robbery: cops, on NYDailynews.com.
Alleged teenage gunman in Overbrook murder surrenders, on 6abc.com.