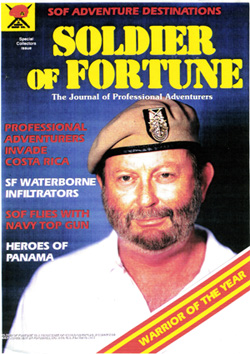 Wow might there be a way to spot a psychopathic man just by looking at him?
Researchers from Goethe University in Frankfurt, Germany, have published a paper showing that a man's facial width-to-height ratio (fWHR) predicts psychopathy.
In a study that included undergraduate students and prison inmates, the researchers found an association between the fWHR and the psychopathy traits of fearless dominance, self-centered impulsivity, and with overall psychopathy scores.
According to the Daily Mail, "Last year, a separate study found both men and women with wide faces tend to be more aggressive, dominant and angry."
What's interesting is that this research apparently began with monkeys. Researchers found that fWHR was correlated with alpha status and assertiveness.
I can say this my ex-husband, James Montgomery, was diagnosed as a psychopath, and he has a wide face.
How to spot a psychopath? Measure their head: Men with wider faces are more likely to have psychopathic tendencies, on DailyMail.co.uk.
Facial width-to-height ratio predicts psychopathic traits in males, on ScienceDirect.com.
Social status, facial structure, and assertiveness in brown capuchin monkeys, on NCBI.NLM.gov
Thanks to Jan7 for mentioning this story.