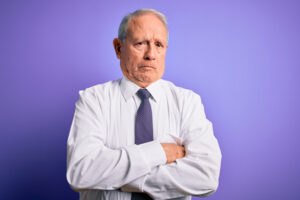 Sociopaths do not authentically love anyone, including their own children. My new book, Senior Sociopaths — How to Recognize and Escape Lifelong Abusers, includes a chapter specifically on senior sociopaths as parents. I think it's the most important chapter in the book.
I surveyed Lovefraud readers about people they knew who were age 50 or older and whom they believed were sociopaths. A total of 2,120 people responded to the survey, including 357 who wrote about their disordered parents or stepparents.
I also asked all survey respondents if they were familiar with the individual's behavior as a parent; 1,260 respondents said yes. So I have a wealth of data about the parenting behavior of people who have serious, exploitative personality disorders. My book is the first to address senior sociopaths. It's also the first, as far as I know, to document how sociopaths treat their children when they're young and when they grow up.
Terrible parents
My basic finding is this: Senior sociopaths make terrible parents. They manipulate, exploit and abuse their children while they are young, and, if the kids stick around, continue to manipulate, exploit and abuse them as adults.
Mothers and stepmothers were described by 196 survey respondents, while 120 respondents described their fathers or stepfathers. There were no significant differences in the levels or types of abuse inflicted by male or female parents. They were equally cruel, callous and manipulative.
One survey question asked respondents to describe, in their own words, how the senior sociopath, while over age 50, treated their minor biological or adopted children. Nearly a thousand people wrote responses, and I read all of them. Following are the trends that I observed.
Cold and indifferent — 26%
This was the most common description — 26% of respondents said the disordered parents treated their children coldly and with indifference. These parents were described as showing no empathy; not involved with their children; failing to support them; ignoring, neglecting or abandoning them; or not wanting the children.
Abusive or harsh — 24%
Nearly a quarter of survey respondents said the senior sociopaths abused their children in some way, inflicting physical, emotional, psychological or sexual abuse. Harsh discipline and threats were included as types of abuse.
Inconsistent, superficial, fake — 17%
These disordered individuals only acted concerned about their children when they had an audience to impress, such as in-laws or school groups. They were Disneyland dads (or moms), treated their children like friends, tried to buy off their children with money or gifts, or broke their promises to their children.
Lies, manipulation and triangulation — 16%
Sixteen percent of survey respondents said the parents lied to, manipulated and triangulated their children, playing them against each other or the other parent.
Objects, possessions, "all about them" — 13%
Thirteen percent of respondents said the parents put their own needs and desires first, and considered their children to be possessions, extensions of themselves or trophies. They sometimes regarded the children as competitors, were jealous of them, and interacted with their children only on their own terms. For sociopaths, it's always "all about them."
Critical and disdainful —11%
In the survey, 11% of respondents said the parents criticized, disdained or blamed their minor children. For what? Anything that was wrong in the parent's life. Sometimes these parents were pleasant when interacting directly with the children, but then smeared them behind their backs or attempted to make them feel guilty.
Controlling or enabling — 11%
Eleven percent of survey respondents said the senior sociopaths were controlling. Sometimes the method of control was to enable the child to behave irresponsibly or to cover for the child's failures, even criminal behavior.
Parental alienation — 11%
Eleven percent of survey respondents reported that the index individuals engaged in parental alienation — they intentionally influenced the child so that he or she rejected the other parent. These parents wanted to make the child believe that the other parent didn't love them, was incompetent or negligent, or was to be feared.
Okay or good enough parenting — 8%
A fraction of survey respondents — 8% — reported that the parent was an okay or good enough parent to their children. In fact, some said that this individual doted on or spoiled the children.
Exploited the children — 7%
Seven percent of survey respondents said the parents exploited their children; treated them as servants, slaves or pawns; or financially abused them.
Golden child or scapegoat — 7%
Sociopathic parents often play favorites among their children, treating some well and others terribly. Therapists and survivor communities describe this as the golden child and scapegoat scenario — the favored children are "golden" and the ostracized children are "scapegoats." In the survey, 7% of respondents said the index individuals treated their children differently; many specifically mentioned the golden child and scapegoat terminology.
Adult children
I also asked survey respondents to describe how the senior sociopaths treated their children when they grew into adults. The short answer: just as badly.
Learn more: Senior Sociopaths Youtube series
Well, that's when the adult children still interacted with their parents — 18% of survey respondents reported that the adult children went No Contact with their parents and cut them out of their lives.
Specific forms of abuse
In a separate multiple-choice question, I asked survey respondents to categorize the types of abuse that the senior sociopaths inflicted upon their minor children. The choices were physical, emotional, psychological, sexual and financial abuse.
For this question, I analyzed the data based on distinct groups of informants:
Children and stepchildren of the disordered individuals (N = 357)
Mothers and fathers who shared children with the disordered individuals (N = 254)
Romantic partners and spouses who did not share children but observed parenting behavior (N = 475)
Outside observers such as other family members, in-laws or neighbors (N =110)
This analysis lead to one of the most dramatic findings of my research: On every single measure, what the children of disordered parents experienced was far worse than what the adult observers knew about.
For example, all groups of respondents agreed that the disordered parents neglected and manipulated their children. But abuse was reported by 12% of respondents who shared children with the index individual, 5% of romantic partners who did not share children, 8% of outside observers — and 30% of the children themselves.
If you want to know more, all the data is in my book's footnotes.
Heartbreaking stories
Senior Sociopaths also includes plenty of heartbreaking quotes and stories about how these disordered individuals act parents, and how it affected the children. Some children of sociopaths managed to escape and recover, but many were damaged forever.
Millions of people have grown up with sociopathic parents. My book will help you understand their experience.
More info: Senior Sociopaths — How to Recognize and Escape Lifelong Abusers