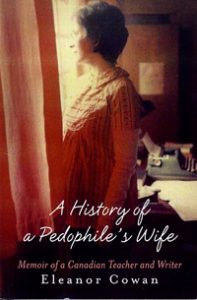 By Eleanor Cowan
Bullied incessantly by an older brother, "Emily" got called fat, stupid, and ugly…all projections of her sibling's own worst fears. From childhood, Em was sexually molested by him so much that she "got used to it." Her mom screamed viciously at anyone not removing their filthy boots at the door, but remained silent about the muddy molestations tracked by her extremely isolated and overweight son.
That's the backstory.
Fast forward fifty years. Emily just left her third partner. The first two also disqualified themselves:
The first was a shameless bully. He insisted his slaps and punches were harmless, just as he emphasized that sex on demand was a marital right. Finally, a broken arm and an excellent nurse steered Emily into a hospital support program. Within a single week, Emily responded to the care of the men and women in the group. She left Number 1.
The joy of Emily's life was acting. Suddenly, after her divorce, she began to make a name for herself. She earned a tidy sum from a play tour, so much so that she quit her pay-the-rent-job and focused entirely on her artistry.
Enter partner Number Two. Handsome, charismatic, very physically affectionate, and an actor, he rehearsed with Emily and praised her to the rooftops. Thrilled, Emily paid for their long lunches and dinners, (he was between jobs) and soon enough, the two of them were a radiant pair. Within a year of his rent-free life as Emily's support person, the small but hurtful criticisms began. Comments were made about Emily's weight and her ability to accurately interpret new scripts. These were followed by a suggestion she might want to consider facial Botox treatments.
After four tumultuous years, the slow erosion of her savings, and the onset of severe depression, Emily sought out that hospital group once again. There, she learned that bruise-free emotional and mental abuse is very similar to physical violence. Once again, Emily rose to the occasion. She ended her relationship but continued to progress with her lively local theatre group in which she fast became a shining star.
This time, Emily committed herself to a full year of support group meetings. She studied the patterns in the two partners she'd chosen. She realized she'd twice settled for bully types – individuals who felt entitled to take, but carefully measured the little they gave. Emily decided she didn't deserve unreasonable criticism and vowed to be more watchful in the future.
Then she met Marcus. A quiet, private man, a script reader, someone Emily felt drawn to, and within a year, married. At first, she and Marcus took short trips to the desert. Once they enjoyed a cruise – activities far from their hood or Emily's acting community. Emily knew her neighbors, but Marcus kept his eyes down and rarely engaged. Emily no longer welcomed dinner guest to her home.
While enjoying coffee with Emily in her colorful kitchen last week, she announced she'd again be touring Europe with her fun theatre group. As usual, Marcus, her third partner, wouldn't join her. He didn't like traveling. Nor did he enjoy community events and felt profoundly put upon when asked to volunteer his services to Emily's acting group. Four years ago, Emily called him 'a confirmed introvert.'
Today, she had a new name.
"Marcus is an understudy," she said. "He's the third fill-in character for my moody brother who has never, ever found a reason to apologize to me for his criminal behavior in the past. Yes, over time, I healed enough to remove myself from my brother's first two overtly abusive understudies. Now I understand there's more to accomplish. There's another layer of healing. The morning I leave for London, I'll call Marcus from the airport and ask him to vacate my home before I return in two months."
"Usually, an understudy replaces lead actors only in cases of illness or accidents, right?" I asked.
"True," said Emily, "but I've decided I'm the lead player in my life – not my brother. I don't need or want a live-in understudy to represent an unhealed connection to my hurtful brother anymore. I'm done."
Emily said she hadn't seen her real brother for over a decade, but realized she'd been living with him for a long, long time.
"Another thing," said Emily. "I've lived with three lackluster understudies. The vibrancy of my life was diminished, and the sparkle tarnished. Now, less than the best is no longer okay. After all, this lifetime is my only tour of happiness. So, no more uninspired shadow figures to represent my brother."
I thought it smart that Emily would call Marcus from the airport and avoid possible hostility. She'd also arranged to have the locks changed before she returned.
Today, our Emily is "getting used to" enjoying life with her talented co-stars and uplifting friendships.
Eleanor Cowan is author of "A History of a Pedophile's Wife," which is available on Amazon.com. Visit her at eleanorcowan.com.