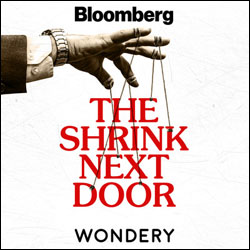 Joe Nocera, a seasoned business journalist, bought a house in Southampton, New York, in 2010. He thought his next door neighbor was a psychiatrist from New York, Dr. Isaac "Ike" Herschkopf. Another man, Marty Markowitz, who lived in the house, seemed to be a caretaker.
Except that Marty Markowitz actually owned the house, and for nearly 30 years, the psychiatrist had taken over his life.
Herschkopf separated Markowitz from his family. Herschkopf became the co-signer on his patient's million-dollar Swiss bank account. The psychiatrist threw lavish, star-studded parties in Markowitz' home, with the owner acting like a waiter, pouring drinks and cleaning up after the guests.
Nocera tells the whole wild story in a podcast called, The Shrink Next Door. It's a classic story of sociopathic power and control, with the really scary dimension that the perpetrator was a mental health professional that the victim turned to for help.

Story suggested by a Lovefraud reader.