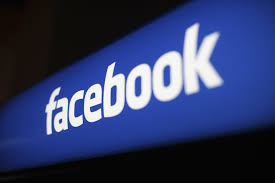 Today I received an alert on my iPad from Facebook. It said,
Donna, we made a video of you and your friends.
Huh?
So I click the link, and there's another message:
The Moments That Bring Us Closer

Donna, today we're celebrating the everyday things that bring friends like yours together. We hope you enjoy your video!
Beneath this is a video of some random people whom I definitely do not know building some fabric contraption that I couldn't identify. Superimposed on this are my Facebook photos, displaying one after the other. Then another random video of people I don't know. When I finally found the sound button, there was music I never heard of playing throughout the video.
I was shocked and furious. Obviously, Facebook created some algorithm that plucked my photos from my page and put them in a generic video.
There was a message that no one would see the video unless I shared it. Still, I felt violated. Why was Facebook scraping my photos and putting them in a video?
I tried to complain — but it was almost impossible! Facebook has a "report video" link on every video — except the one that they created themselves. I finally found some link where I could submit a comment. I don't know if anyone reads them.
I believe that Facebook and all social media are dangerous. I hardly ever post to Facebook. In fact, the only reason I even have a Facebook account is to extend Lovefraud's reach. So you can imagine how appalled I was to see that the social media company took my personal photos, without my permission, and made this video.
I also thought it was incredibly stupid of Facebook. The social media company is under serious pressure over other breaches of privacy — why would they even do something like this?
In fact, today, this the top headline in the front page of the "Business & Finance" section of the Wall Street Journal:
Zuckerberg Backs Privacy Measure

Mark Zuckerberg, chief executive and co-founder of Facebook Inc., endorsed federal privacy legislation and greater regulation of political advertising, even as he cast governments as too slow to address many of the internet's thorniest problems.
Huh? Why doesn't Facebook stop violating privacy itself?