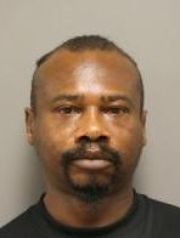 On Saturday, David Conley of Houston broke into the home of his former partner, Valerie Jackson, with whom he shared a child. He handcuffed and shot Jackson, Dewayne Jackson, identified as her husband, and six children, including his own son.
Conley told investigators that he broke in and killed eight people because Valerie Jackson had changed the locks on the doors.
In my opinion, this tragic story is an example of a romantic involvement with a violent sociopath.
Earl Yanske, Valerie Jackson's brother, said that Conley struggled with bipolar disorder. "He'd be in a very happy mood one moment, then the next moment go off," Yanske said, according to Chron.com. "He was always very controlling and wouldn't let Valerie go out."
What Yanske described is antisocial behavior. Maybe Conley was bipolar as well, because a person can have both disorders. But the killer was certainly either antisocial or borderline.
Given the following media reports, I'm leaning towards antisocial:
Yanske asked Conley if he killed his sister. He admitted it. "It was like me asking if he went to the grocery store and he said, 'Yeah,'" Yanske said, according to the New York Daily News. "There was totally no emotion in his voice."
Conley's criminal history goes back to at least 1988.
In 2000, Conley shoved Valerie Jackson onto a bed, held a knife to her throat, punched her in the face, and wrapped a cord around the baby's neck. He was sentenced to five years in prison.
Valerie Jackson stayed with Conley because she was scared.
Valerie Jackson received a temporary restraining order against Conley in 2008. She wrote a letter to the court in 2012 asking that it be dropped, and it was. My guess is that Conley manipulated Jackson into dropping her complaint.
Conley was arrested last month when he allegedly smashed Valerie Jackson's head into a refrigerator after she tried taking away a belt he was going to hit his son with.
In 2013, Valerie Jackson posted on Facebook that Conley was "the best father in the whole world, my baby, my best friend, my forever. You have always put me and our kids ahead of yourself and always take care of home."
In May 2014, she posted on Facebook: "Someday you'll meet a man and he'll sweep you off your feet and he'll promise you the world. You just punch that lying bastard as hard as you can and run, baby!"
Suspect charged with capital murder in death of 6 children, 2 adults, on Chron.com.
Confessed Texas killer David Conley calmly admitted murders to victim's brother; DA says death penalty is a 'no-brainer,' on NYDailyNews.com.
DA: Victim in Texas slayings texted mother she was held at gunpoint, on CBSNews.com.