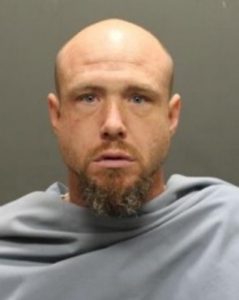 David James Bohart, 34, of Arizona, got out of prison on Monday, November 19, 2018. That same day, police in Tucson received a 911 call in which a man reported that he was just released from prison and had killed his girlfriend.
Bohart was arrested in a Tucson motel on suspicion of second-degree murder.
The victim, Marika L. Jones, 49, was found dead in a home. While searching the home, detectives found a Department of Corrections file box belonging to Bohart.
None of this looks good for Bohart.
This story gives multiple hints that Bohart may be a sociopath:
If he did, in fact, commit the murder, well, killing someone is a big warning sign. Killing someone on the day he got out of jail is also a warning sign. This man had so little impulse control that he couldn't last one day outside of prison?
Killing his girlfriend is another warning sign. Did he think he owned her?
Bohart served two previous stints in prison — one for forgery, and the other for drugs. When you add in murder, he is exhibiting signs of "criminal versatility" — one of the diagnostic criteria for psychopathy.
He was ordered to check into a drug treatment facility — many sociopaths have substance abuse problems.
I wonder if Bohart was evaluated according to the Psychopathy Checklist Revised (PCL-R). The whole point of this evaluation is to determine if  prisoner is likely to break the law again. Maybe it would have flagged him.
Story suggested by a Lovefraud reader.