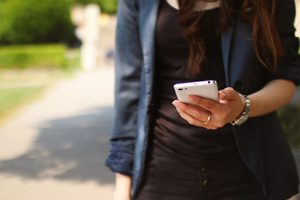 UPDATED FOR 2020 — The Lovefraud reader "Flicka" copied us on the following email thread. The exchange is a good example of how sociopaths use every opportunity to assert control, divide and conquer family members, and engage in character assassination. So how do you deal with nasty emails from sociopaths?
By way of background, Flicka was married to a sociopath. Unfortunately, all of her five children inherited their father's disorder and also became sociopaths. Flicka's children are now adults, and she is estranged from all of them. So now, when she should be doting on her grandchildren, she barely sees them.
One son, whom we'll call "Bill," was married to a Vietnamese woman, whom we'll call "Lang." They have a daughter, whom we'll call "Sally."
Three years ago, when Bill left Lang, he also left his wife with no furniture. Lang, her mother, and Sally, then 4 years old, had no choice but to sleep on bare floors. When Flicka found out, she gave Lang all of her furniture. Needless to say, Bill was infuriated.
So here's the email exchange from earlier this year — an example of nasty emails from sociopaths:
From: Flicka
To: Lang
Subject: Mary Poppins

I happened to see on TV tonight a preview of the Mary Poppins musical show coming on Feb. 3rd (I think) and it looks fabulous. It made me think of Sally and how badly I would like her to see and experience that wonderful show with all its singing, dancing and beautiful costumes. I would love to treat her and you to that experience but maybe she's a little too young. Perhaps you could mention it to Bill in case he would be willing to take her.

From: Lang
To: Bill
Subject: Events

Will you take her to this show? Vietnamese Tet will be on Feb 9th. As usual, we do cooking and worship for ancestors. I want Sally here a day earlier and return that day to you by pick her up on saturday the week after. Agree?

From: Bill
To: Lang
Subject: RE: Events

I doubt it. Those things are stupidly expensive. I was going to take her to Disney on ice but the tickets were over 100 each. I don't see a problem with Tet but remind me closer to the date I can't commit to it this early.

From: Lang
To: Bill
Subject: RE: Events

Feb 3rd is sunday and that sunday night belongs to your week. As she wanted to treat me and Sally, so i'll take her if you want. But if you want to take her there, i'll ask her if she would like to transfer that ticket to you. Just let me know as soon as you can for ticket arrangement. I'll inform you a week ahead of time about Tet. Thanks Lang

From: Bill
To: Lang
Subject: RE: Events

You know how I feel about Mom being around Sally. If you want to take her and ONLY to the theater then I am ok with that. But no before or after time at Mom's house. She is too negative to be an influence on Sally in a positive way.

From: Lang
To: Bill
Subject: Mary Poppins

And you told me you never forbid Sally to see your Mom? Read your email again. What more evidence do I need to prove?

From: Bill
To: Lang
Subject: RE: Mary Poppins

Yes I don't like her being around her but obviously I can't and wouldn't forbid her. That was one incident 2 years ago. Get real. If you just want to take my Mother side and fight with me then we both know how this is going to end. Why would you follow my mother's path and end up angry, sad, alone with no friends at all?

From: Lang
To: Bill
Subject: RE: Mary Poppins

Anything more obvious than that? LOL
Negative communication
What could be more fun and wholesome for a little girl than a trip to see Mary Poppins? But Bill is negative from start to finish. It's typical of nasty emails from sociopaths.
First, he says the tickets are too expensive — ignoring the fact that Flicka offered to pay.
Then he says he doesn't want Sally to be around his mother.
Then he claims that he's not forbidding Sally to see his mother, but alludes to the terrible things that will happen if Lang decides to let Sally visit Grandma against his wishes. Bill manages to threaten his ex-wife and smear his mother all in one sentence
Emotional No Contact
So if you are subject to nasty emails from sociopaths, what can you do about it? In reality, nothing.
You can't change the sociopath. You can only change you and your responses.
When No Contact is not an option — as when you are trying to co-parent with a sociopath — the next best thing is Emotional No Contact. You train yourself not to react emotionally to the sociopath's aggression. And make no mistake, Bill's communication style is aggression.
Acceptance
How do you do this? You accept that sociopaths are what they are.
Acceptance does not mean that you condone a sociopath's behavior, treatment of you, irresponsibility or cruelty. I am also not suggesting that you stay in an abusive situation. If you are being abused in any way, you must get out.

But if you still have to deal with the sociopath after you have escaped, it helps to accept that a sociopath is what he or she is, and that the individual's behavior will never change.
A lot of the internal angst and tension that you feel is the result of wanting the sociopath to be different. When you give up wanting him or her to change, you have more energy and strength to deal with the day-to-day curve balls the sociopath throws at you.
Your objective is to get to the point that when you receive nasty emails from sociopaths, you just roll your eyes. You ignore all the taunting, and respond only to actionable information:
It's okay for Sally to see Mary Poppins.
Lovefraud initially posted this article on June 2, 2014.