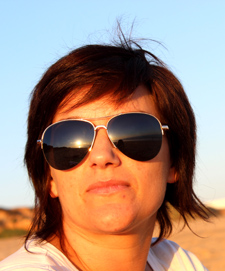 Lovefraud recently heard from a woman in England; we'll call her Suzie. Suzie met a man on LargeFriends.com who said his name was Mike. Mike lived in Oregon, which was 5,000 miles away. Yet they quickly developed a rapport, and within weeks Mike was sending Suzie cards, e-cards, e-mails, drawings and stories written just for her. About a month after they first made contact, Mike declared his love for Suzie—even though they had never met.
They exchanged their phone numbers and addresses. They talked on the phone for hours and bought webcams so they could see each other. Mike told Suzie he abhorred infidelity, which was the reason why he wasn't married at age 45—he intended to marry only once. Here's what happened next, according to Suzie:
On the OK Cupid website he declared his love for me openly, his "special golden angel." He sent me erotic stories and poems and told me how much he was looking forward to meeting me, to making love to me for the rest of our lives, how he had searched for 20 years for his "soul mate" and finally found me. He even asked me to marry him. I said I couldn't answer that until we had met. So we decided it was time for us to meet, and he suggested that he come and visit me at Christmas.
So we carried on chatting for hours daily, e-mails, etc., until three days before he was due to arrive, at which point he announced that he had a problem—that he had been selected for jury service, and that he was trying to get out of it so it wouldn't affect his visit. He then showed me a beautiful gold locket he had brought me for Christmas and hinted that he had also purchased a matching engagement ring. We finished the conversation with him promising that nothing would stop him from coming to England to see me and he asked would I prefer to honeymoon in Europe or Hawaii—and money wasn't an issue.

Frantic with worry
Then Suzie heard nothing from Mike for two days. She was frantic with worry and finally received an e-mail—supposedly from Mike's mother—saying that Mike had been wrongfully arrested for refusing jury duty. But Mike said he would rebook his flight, and they found one that would put him in England on Christmas morning.
On Christmas morning, Suzie drove two hours to the airport to meet Mike. He didn't show up.
Again frantic with worry, Suzie called the UK police, who couldn't do anything because Mike never arrived. They suggested she contact the Oregon police. But when Suzie tried to locate Mike in the telephone directory, he didn't exist. The address he had given her belonged to someone named John. Suzy realized Mike wasn't Mike; he was John. She sent him a furious e-mail—he was outed.
Another chance
John apologized profusely. He said he had expected to be only pen pals but had fallen in love with Suzie. He didn't know how to tell her the truth about his identity. John begged for forgiveness.
Suzie decided to give him another chance. Slowly their relationship recovered. Again, John said he would visit her, and come hell or high water, he would be there. Here's what happened next:
On March 8th I set off for the same airport and guess what? He didn't turn up again. This time, though, when I tried to e-mail it was deleted, as was his web page and he wasn't answering his phone. Additionally the e-mail address for his mom and dad was also deleted, so I knew he didn't want to be found. This made me really angry so I started surfing the web to see if he was to be found elsewhere.
That's when I found him on another eight dating sites (there could still be more), on all of which he had a "special angel," "a soul mate I have waited a lifetime for," "a Betty Boop girl." Each one was a nice lady, a little lonely perhaps, who was convinced she was the only one in his life.
I found out that the letters and drawings I treasured had been sent to other women. Funny stories and photos I had sent him had been recycled round his harem. Even a drawing I had done for him had been given to someone else. Additionally we all had copies of the same photos of him growing up as a young boy and when he was in the USAF. I also found a site, which he appeared to have abandoned, on which a lady from the Phillipines has added a message asking why he had stopped contacting her that suggested she had bought her wedding dress!
Suzie has not spoken to the guy since discovering his game.
Why did he do it?
Suzie points out that Mike/John never asked her for money. The only thing he asked for was post cards from places she visited through her job. So why did he lead her on? Why did he lead all the women on?
For fun and power.
As Dr. Liane Leedom points out in "How did he really feel?" and "What did he want from me?" sociopaths are in relationships for sex and power. That's all.
Stringing along several women at the same time—which is easy to do on the Internet—Mike/John had multiple feelings of power. Maybe it even made him feel aroused.
Plus, sociopaths simply enjoy deceiving people. In Without Conscience, by Dr. Robert Hare, a psychopath (the term Dr. Hare uses) is asked why he lies. The answer: "Because it's fun."
Lovefraud originally published this story on April 8, 2007.