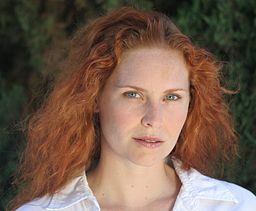 UPDATED FOR 2022:
The goal of exploiters and manipulators is to bring us under their control. Here's one of their key strategies: Sociopaths use our self-image against us.
We all have a mental picture of ourselves. We may think of ourselves as smart, kind, creative, professional, competent or loving. We may also have negative views of ourselves, such as disorganized, overweight, temperamental, fearful or lazy. Generally, our overall self-image is a collection of what we consider to be our assets and liabilities.
According to the Cleveland Clinic, this mental picture is learned. They write:
Self-image is a product of learning. Early childhood influences, such as parents and caregivers, significantly influence our self-image. They are mirrors reflecting back to us an image of ourselves. Our experiences with others such as teachers, friends, and family add to the image in the mirror. Relationships reinforce what we think and feel about ourselves.
Our self-image may be accurate or distorted. We may think more highly of our talents we really deserve, or we may be beating ourselves up unnecessarily.
Whatever our personal view of ourselves, sociopaths find ways to exploit it.
Boosting our self image
When sociopaths are trying to hook us and reel us in, they shower us with compliments and flattery. They talk about how they feel so much in common with us. They agree with our views and opinions.
In short, we feel like the sociopaths recognize our good points.
They also say things to make us feel better about our weaknesses. For example, if we feel that we could stand to lose some weight, sociopaths reassure us that we simply offer "more to love."
What do all these tactics have in common? They boost our self-image.
That's in the beginning of the involvement. Once we're hooked, however, sociopaths target our self-image in other ways.
Within the relationship
Whenever there's a conflict with sociopaths, a typical tactic is for them to accuse us of traits and behaviors that run counter to how we think about ourselves.
For example, if we turn down a request for money, they may call us greedy or stingy, when we've already been more than generous with them.
If we don't agree to do something that they want us to do, they may call us self-centered. The truth may be that we do everything we can to accommodate others.
And here's a big one: If we disagree on anything, they say that we don't really love them when we love this person more than we've ever loved anyone.
So what happens? We work to prove the sociopath wrong. We try to convince the sociopaths that we aren't what they are saying about us.
It's a brilliant approach by the sociopaths. We can't stand the idea they have such a negative view of us. So what's the fastest way to change their mind? Agreeing with what they want.
Added bonus for the sociopath: Not only do they get what they want, but they also increase their control over us.
Within the community
Long before we may have any inkling that sociopaths are thinking about discarding us, they launch the smear campaign.
They start talking behind our backs. They spread stories about us, such as they suspect we're doing drugs or cheating on them.
One of the their favorite lies is that we are mentally unbalanced. They say this to friends and family, usually feigning tremendous concern, so that everyone believes what they say.
Much later, when we decide we've had enough of their exploitation, we try to tell our friends and family what has really been going on in our relationship — and no one believes us! They've already been warned that we are cheating, drug-addicted psychos!
Why is the smear campaign so devastating? Because it attacks who we think we are.
We know that we did not do what the sociopaths say we did. We are not who the sociopaths say we are. The sociopaths' lies offend our self-image.
What to do
The best thing you can do, either before tangling with a sociopath, or while recovering from their manipulation, is to work on developing a strong, positive self-image.
Plenty of experts have written about building your self-image or self-esteem (essentially the same thing). Here are tips from the Cleveland Clinic:
Specific steps to foster a positive self-image

Take a self-image inventory
Make a list of your positive qualities
Ask significant others to describe your positive qualities
Define personal goals and objectives that are reasonable and measurable
Confront thinking distortions
Identify and explore the impact of childhood labels
Refrain from comparing yourself to others
Develop your strengths
Learn to love yourself
Give positive affirmations
Remember that you are unique
Remember how far you have come
At the same time, recognize that sociopaths use our self-image against us, and intentionally exploit the way you view yourself to get what they want.
So look carefully at how your views of yourself may have been influenced by the sociopaths. It may be time to change your mind about your self-image.