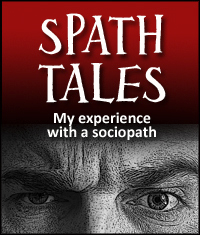 Editor's Note: This SPATH Tale was submitted by the Lovefraud reader who goes by the name "DamnItHappenedToMe."
I went on an online chat and began a relationship through Skype with a man in the United States who was, as I was, a dual citizen — Canadian/American.
This was in October, 2012.
He informed me he was divorced for three years.
We met in the United States for a day and then I found out on Facebook that he was married.
He admitted it and I said I wanted nothing to do with him.
He pursued me and told me he was getting a divorce. After he said he was divorced (filed) in March, 2013, he flew me to spend ten days with him in the United States where I met his family. I flew back home to pack up my life to move to the United States for him.
I started to get a bad feeling and we decided to stay friends and maybe be together in the future. I couldn't get over the fact that he lied about being married.
A week and a half after we broke up, and he seemed to be as hurt as I was, he moved in with another woman and had posted in the exact same language how much he loved her.
I refused to talk to him until a few days ago when he admitted to being a sociopath — once I explained it to him.
He had never loved me, he used me, he was still trying to be with his wife as I ruined their marriage. He told me he regretted our relationship and faked the whole thing.
He is a dangerous, evil, callous, and bad person.
I would like to warn people who are looking for love and who are smart and aware people such as myself.