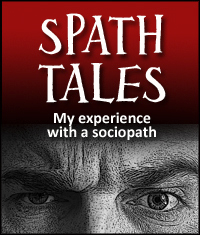 Editor's note: A Lovefraud reader relates her devastating experience with a cheating golf pro.
I was unhappily married. Took golf lessons from a golf instructor, was completely enamored by him. He was married, his wife lived in another state and he only went to see her for 3-4 days once a month otherwise was with me.
He was an alcoholic, 58, I'm 47, spent from June 2020 when I met him to Oct 2020 here with me and then he left for the winter to live in Fla with her. We talked almost every day.
He completely changes
Then a month before he came back started acting weird, super mean, things didn't add up, mind games… When he gets back here April 2021 played mind games all summer, started going in public with me, started screaming and calling me names, telling me I was pathetic.
Read more: Is your partner a sociopath
My husband passes away, I spend a lot more time with him, he tells me he's not coming back next summer, emotional roller coaster, kicks me in stomach one night and smashed phone, things get really out of control with verbal and mental abuse this whole summer, nothing even close to last summer.
Asking for clarity
I then go to church a week after he leaves on Oct 31, ask God for clarity. On Nov 7th and Nov 8th, as I'm golfing at different golf course, a guy comes from out of nowhere to talk to me about my clubs. He asked me where I got them, when I tell him from the golf pro, he said it's about time he's home screwing his wife instead of everybody else's.
I called him numerous times and messaged him and he denied it of course, and then three days later his wife calls me and says hi this is his wife you know your boyfriend, everything blows up. He calls the cops on me because he doesn't want me telling his wife anything more than the story he already told her, and then a couple weeks later I tell her more, and he serves me with an order of protection.
Court case
I had to hire an attorney because the court date is a week later in Florida, and I live up North, he advised me to file restraining order for domestic violence… he got served with a 30 page order showing his texts to me that his wife also saw.
Then two weeks later I have to go down for the appearance and see him, and he tried extorting $110,000 for his salary from me to not go through with the court appearance , because he thought I ruined his job for this upcoming year, which he planned a return and lied to me about.
The judge ended up putting a restraining order on him for domestic violence. And we can't speak for 6 months and I am allowed to go to the golf course (in my neighborhood that he works at for the summer).
Everything was a lie
I am in counseling and group therapy. I am a complete disaster.
Everything was a lie and the cheating golf pro was sleeping with another woman on the nights he wasn't with me. He worked at 12 golf courses in 15 years. I did everything for him.
Learn more: Beyond Betrayal — How to recover from the trauma