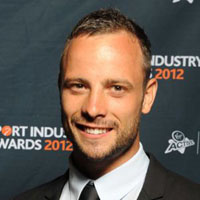 Editor's note: Joyce M. Short is the author of "Carnal Abuse by Deceit How a Predator's Lies Became Rape."
By Joyce M. Short 
I watched the final decision on the cases against Oscar Pistorius at the ungodly hour of 3:30 this morning. The trial took place in South Africa, so my head bobbed as I struggled to remain conscious enough to deal with the time zone difference between Cape Town and New York City, where I live. To me, this case's importance was just too relevant to miss!
The Judge, Thokozile Matilda Masipa, had already decided to find Pistorius not guilty of the two most serious murder offenses he was charged with. There is no jury trial for murder in South Africa. It's all up to the Judge and her two advisers. Her determination was based on intent, one of the most difficult characteristics to prove in a crime. Doing so requires getting into the mindset of the offender, something that no one can accomplish with exact certainty.
But surely, the story from Pistorius was riddled with unbelievability. For one thing, he claimed he thought he was shooting at an intruder that was behind the closed bathroom door. If he truly felt an intruder was in the house, he would have turned to the person lying next to him in the middle of the night to say something like, "Did you hear that?" The brief encounter, that would be normal for any reasonable person, would have made him notice that Reeva was not tucked into bed beside him, and would have caused him to consider whether the noise was from Reeva, herself, rather than an intruder.
A reasonable person would have thought first about what action would protect his loved one. Instead, he wants us to believe that his lack of consideration for her unknown whereabouts, before he fired into a closed door, was an effort to create protection for them both. Fifteen years is the maximum sentence he could receive for the reckless endangerment that the court has acknowledged cost Reeva her life. Can't think of a solitary reason why he should receive any less than the maximum sentence.
And why shoot without warning? Why four bullets through a closed door?
Court cases hinge on proof, not accuracy or even truth. Although we can all contemplate that what likely happened was a contentious argument in which Reeva threatened to leave, and that Pistorius was so enraged, he picked up the gun and showed her that she could only leave on his power-crazed terms the Judge found that the Prosecutor's case was simply not compelling enough. That does not mean it didn't happen that way, but simply that it was not proven to be so.
Today's health professionals tell us that high testosterone levels can undermine the brain's production or receptiveness to oxytocin, the neurotransmitter that promotes our sense of humanity, love, trust and caring. People who have soaring achievements can also have a very high level of testosterone. Without appropriate oxytocin and oxytocin responses, a person's character develops without affective empathy and conscience. Those of us who have fallen victim to psychopaths all know the impact of lack of conscience. Reeva Steenkamp paid the ultimate price for not knowing.
Editor's note: Oscar Pistorius was acquitted of murder, but found guilty of "culpable homicide," which is similar to the American charge of manslaughter. Here's more on the case:
Oscar Pistorius culpable homicide verdict causes uproar in South Africa, on TheGuardian.com.
Pistorius verdict: judgment seemed to support charge of 'dolus eventualis', on TheGuardian.com.