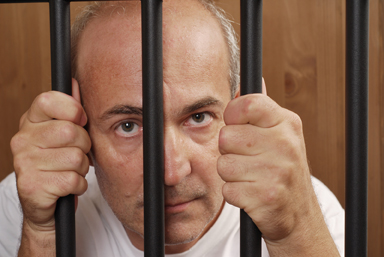 My local newspaper is the Press of Atlantic City. It's a small-town newspaper covering the Atlantic City, New Jersey area. It's not the New York Daily News, the Daily Mail or another British tabloid. Yet as I read the paper one day last week, I was shocked to see one story after another that seemed to illustrate sociopathic behavior.
I shouldn't have been surprised. In my opinion, when adults freely commit crime, aggression, fraud, exploitation, violence, bullying, retaliation or pathological lying, they likely have sociopathic traits.
There is research to back this up, which I'll get to soon. But first, here's the news for July 9, 2014. (Although I saw all of the stories local, regional and national in the Press of Atlantic City, in some cases I looked for better versions on other websites to post here on Lovefraud.)
Women may have swindled 45 elderly clients
Barbara Lieberman, an attorney from Northfield, New Jersey, who specialized in elder law, and Jan Van Holt, who ran an in-home senior service, were arrested in March and charged with stealing more than $2.4 million from victims who were in their 80s and 90s. All but one are now dead, and most had no family. Now, at least 10 more victims have been identified, and there may be an additional 25 victims.
Elder-fraud case may yield more victims, AG says on PressofAtlanticCity.com
Woman's home was site of serial killings
Catrina McGhaw rents a house in Ferguson, Missouri, that was once the home of Maury Troy Travis. Travis committed suicide in jail in 2002 after being charged with killing two St. Louis area women. Police suspected him in as many as 20 murders.
McGhaw learned that she was living in the home of a suspected serial killer when she saw her house on television, in an A&E documentary. Some victims had been tied to a pole in her basement.
McGhaw called her landlady, who turned out to be the killer's mother, begging to get out of the lease. The landlady refused. However, the St. Louis Housing Authority said McGhaw can break her lease.
Woman renting suspected serial killer's home to move out early on CBSNews.com
Scandal at the Veteran's Administration
A federal investigative agency is examining 67 complaints of retaliation filed by whistleblowers who reported wrongdoing at Veterans Affairs hospitals and facilities.
A report charged that the medical inspector's office, which was supposed to investigate complaints, instead downplayed them. The medical inspector hotline was suspended, with complaints referred to the VA's Office of Inspector General.
Federal agency examines retaliation claims by VA employees who filed whistleblower complaints, on TimesFreePress.com
Woman didn't want kids, so she killed them
Megan Huntsman, 39, of Pleasant Grove, Utah, strangled or suffocated six infants between 1996 and 2006. She said she was heavily addicted to meth and did not want the responsibility of caring for her babies.
Huntsman packed the tiny bodies in separate boxes in her garage. Investigators found a seventh baby that appeared to be stillborn.
Huntsman is in jail, charged with six counts of murder. Bail was set at $6 million.
Mom accused of killing babies while on drugs on PressofAtlanticCity.com
Matthew Sandusky reveals abuse by his father
Oprah Winrey will interview Matt Sandusky, one of six adopted children of Jerry and Dottie Sandusky, on July 17 at 9 p.m., on the Oprah Winfrey Network.
OWN announced that in the interview, Matt Sandusky describes grooming, methodical control and manipulation by his father, and says he was sexually abused starting at age 10.
Oprah interviews Sandusky son about sexual abuse, on PhillyMag.com
New Jersey man scams investors
Peter Lareau of Mountain Lakes, New Jersey, admitted that he fraudulently obtained $500,000 in an investment scheme. He claimed to be funding educational television programming for teenagers and promised favorable returns to investors.
Instead, he used the money for personal expenses including groceries, tuition payments for his child, rent and club memberships.
Man pleads guilty in fraudulent investment scheme on APP.com
Pithy observations by a news columnist 
This wasn't a news story, but a column by Richard Cohen. In it, he imagines that Michael Corleone of The Godfather announces to his henchmen that the mob family is going to incorporate. They would be listed on the stock exchange "with the other criminals."
Why? Because when corporations commit crimes, they pay a fine, but no one ever goes to jail.
On Wall Street, the Corleone family fits right in on WashingtonPost.com
The cost of crime
How much does crime cost U.S. society? A researcher by the name of David A. Anderson came up with a figure of $2.3 trillion per year in 2009 dollars.
In this figure, Anderson included direct costs such as lost property, and indirect costs such as police, courts, prosecutors, public defenders, jurors and prisons. Anderson noted that $2.3 trillion per year was the same amount of money that the U.S. spent on all life insurance policies, all mortgage debt, and all health expenditures.
And who is committing this crime?
Researchers Kent A. Kiehl, Ph.D., and Morris B. Hoffman, figured out how much U.S. crime can be attributed to psychopaths. In a paper called The Criminal Psychopath: History, Neuroscience, Treatment and Economics, they point out that between 15% and 25% of males in North American prisons are psychopaths.
Then, assuming an average figure of 20% to do the math, Kiehl and Hoffman calculated that "psychopaths alone are responsible for approximately $460 billion per year in criminal social costs."
How does this compare with other annual societal costs? Take a look:
$460 billion crime committed by psychopaths
$329 billion alcohol and substance abuse
$200 billion obesity
$172 billion smoking
$76 billion schizophrenia
Low estimate
This figure of $460 billion per year doesn't even begin to cover the real costs that disordered personalities exact on our society. Here are reasons why the estimate is low:
1. Kiehl and Morris estimate that 1% of the population are psychopaths, as defined by the Psychopathy Checklist Revised. The American Psychiatric Association, however, estimates that 4% of the population meets the definition of antisocial personality disorder, which is somewhat broader. Plenty of antisocials are also committing crimes. (For more on the differences in terminology, read Psychopath/Sociopath on Lovefraud.)
2. Kiehl and Morris did not include women.
3. The estimate does not include civil lawsuits. Sociopaths love to file lawsuits. And if we take sociopaths to court, they do everything the can to run up legal fees, and then do not follow any court orders.
4. The estimate does not include difficult-to-quantify damage suffered by the victims of sociopaths, such as emotional suffering, compromised health, lost jobs and ruined careers.
5. The estimate does not address the costs of having children with a sociopath, such as child custody battles and psychological treatment.
6. The estimate does not address the costs of corporate psychopaths. These are the people who play games with major companies until they collapse, like Enron. One researcher attributed the global financial collapse that began in 2008 to psychopaths in the financial industry.
Root of all evil
I don't think it's an exaggeration to say that sociopaths are the root of all evil in our society, when evil is defined as profound immorality.
Sociopaths are the people who are committing the crimes. They are causing almost all suffering that is not the result of a natural disaster. They may even be the cause of much illness in the world, because of the emotional distress they inflict on their victims.
Yet despite the massive cost that sociopaths inflict on society, most people don't know they exist.
This is why learning about sociopaths is so important. Just knowing that they're out there, and must be avoided, could be the first step in creating a far better world.