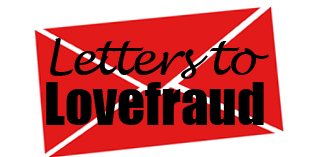 First, I would like to say how beneficial reading the Lovefraud site has been. It has really pulled me through some rough moments of dealing with the sociopath that I was romantically linked to.
He and I were in a LDR relationship (or so I thought) for a year and a half. I knew something was off right away, but I thought it was fear of commitment on his part or depression. He did all of the textbook things a sociopath would do (before I knew what one was.) He blew hot and cold, would ignore me for weeks, try to make me jealous, disappear on special days even when I was in town, and so much more.The final straw was him ignoring me when I was in town and then basically inviting me over for a booty call. That is when I said no more. Well, his rage came out along with a horrendous discard.
Here is the kicker, he is my mother's neighbor!! That is how we met, and he pursued me for years before we actually got to know each other. I have had no contact with him since January 19th of this year. I am a teacher and usually go home for extended times at all of the usual school breaks. This year, I rented my own place and would see my Mom during the day. He would call and hang up both her home and my cell. He would also feign concern /interest in her — I suppose to get more information. The last thing he did was walk around to her house and try to introduce his latest instant girlfriend to my Mom. Hey, he's a classy guy.
This is my question to the other Lovefraud readers — is it normal that I get so agitated /upset when I do go to my Mom's house? It was especially bad on the weekends when I knew he would most likely be home. I would just go into her home and close the blinds. I never want to see him again, and yet he is right across the pathway from my Mom. I wish he would just stay away from her. I will continue to stay at another place in the evenings as long as they are neighbors. (Someone broke into my car when we were "together," and I know suspect it was him.
Are all of these feelings normal that I am having? I have come a long way since the discard, but I still do not understand why he skulks around when he made it clear how useless I am to him.