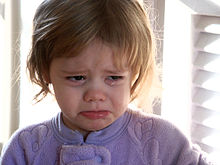 Editor's note: Lovefraud received the following email from a mother whom we'll call "Natalya". She shares a child with a sociopath and her custody nightmare keeps getting worse.
I have read in many articles and blogs that often psychologists would not recognize the psychopath and actually "allow" themselves to be manipulated. I thought it won't happen to me as my son's father is so ridiculous and I think it is so obvious to see something is wrong with him.
Unfortunately my custody evaluation was a disaster.
Even one of the mental tests he took shows the possibility of substance induced psychotic disorder and the psychologists herself stated he shows paranoia, delusion and cannot be redirected or he has a hard time controlling himself.
However the psychologist went for the nonsense sob stories. And further she believed I have accused him of molesting his stepdaughter. Something I have never said but it is all he says over and over and over again.
My child is going to be 3 in November. I am doing anything I can to help him be a healthy, loving human.
But it is so hard. Last night he came home so distressed. He sat on my lap and start telling me, "Daddy is mad and locks him in a room." He said he is a "bad boy" and was locked in and it was so scary and spooky.
It breaks my heart. But because I am a woman, because I am a mother, I have no rights to even say anything, as I am instantly labeled to be a scorned woman, and to be saying this out of anger towards the father. Statements like that hurt so much.
I would like to be able to share a couple of suggestions for people going through a custody mess with a psychopath, especially those that would go through a custody evaluation.
Proving domestic violence while under psychological abuse is very hard. I didn't even know that kind of abuse is considered domestic violence. Finding an advocate and starting therapy with a local non-profit organization is very helpful as it may help the psychologist to conclude there is domestic violence in the "family". I am currently going to a social service agency. I have 24 one-on-one sessions with a therapist for free. Along with that they offer all sorts of assistance.
I realized that because of the years of abuse and constantly being put in position to defend myself, I seem to be in this defense mode trying to appear "perfect". Because of that my MMPI test came invalid. Most of us don't even know what this test is. My advice would be try to be open about the trauma and do not cover your "wounds" in effort to look as the better and more put together person. Unfortunately I didn't even realize I am doing that. It is a form of defense mechanism.
Do not ever contact CPS! Even if a professional insists you call. Ask them to make the call.
If you have filed police reports that were left opened/ with no outcome please make sure you don't just let go. I did this and it is now used against me. I found out my ex had been secretly filming me during sex but unfortunately the police didn't do much and I tried to just let it go and move on.
If you have an Order of Protection do not agree to quash it.
If parenting coordinator or custody evaluator rules prohibit recording, do not initial that section of their contract. Recording those sessions is very important.