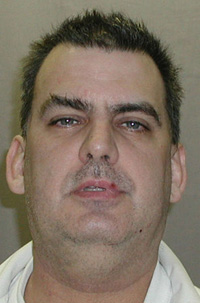 By Donna Andersen
CAMDEN, N.J. Patrick Giblin, 51, of Atlantic City, New Jersey, was sentenced to two years in federal prison yesterday after violating the conditions of his supervised release. Despite promising to change his ways, Giblin had gone back to scamming women he met through dating websites and gambling in casinos.
Giblin was originally sentenced on April 17, 2007, to 115 months in federal prison after pleading guilty to 10 counts of wire fraud. Between 2000 and 2005, he defrauded 132 women out of a total of $320,241.
Read Lovefraud's original coverage of this outrageous case here:
Patrick Giblin trolls phone dating lines, taking money from 132 women
Giblin was also ordered to pay $182,449.98 in restitution, seek mental health treatment, stop gambling and stop committing crimes.
Giblin was released from prison on December 12, 2013. A year later, on December 16, 2014, he was arrested at a Scottish Inn at Colonie, New York.
According to the arrest warrant, Giblin was charged with:
Gambling at the Tropicana and Borgata Casinos on approximately six occasions.
Contacting a woman from Canada via the "Lava Life" dating website and scamming her out of $400.
Contacting a woman via the Quest chat website and scamming $201 from her.
Missing seven scheduled mental health appointments.
Failing to make the required restitution payments of at least $200 per month.
Not showing up for scheduled appointments with his probation officer.
Lying to his probation officer about contacting women over the Internet.
Changing his address without informing his probation officer and lying about obtaining employment.
Leaving New Jersey without permission from his probation officer.
Giblin pleaded guilty to the charges 1, 5, 6, 8 and 9.
The charges related to contacting more women were dropped but only because the U. S. Attorney, Matthew Skahill, intends to have Giblin prosecuted for new crimes of wire fraud.
In addition to the cases of scamming women that were included in the arrest warrant, Skahill said there were other cases that would be pursued in Pennsylvania.
Giblin was sentenced to the maximum of 24 months for the supervised release violations by United States District Judge Robert B. Kugler.
"This man has done nothing during his life but commit these types of crimes," Judge Kugler said. Sentencing is "absolutely necessary to protect the public."