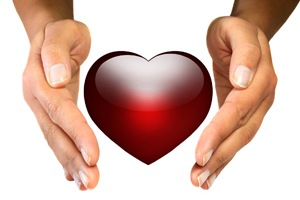 Lovefraud just published a Spath Tale in which a reader, "simpleme56," describes her terrible experience of multiple betrayals. Here's how she begins her story:
I came from an abusive childhood, an abusive marriage, and worked hard for over thirty years to heal, to educate myself to be able to understand the dynamics of my abuser and move forward in my life.
Believing she finally found an incredible man, she left the abusive marriage, but quickly learned, to her horror, that the new man was another abuser. If you haven't read her story yet, I invite you to do so:
Back and forth, from the abusive husband to the sociopathic boyfriend
It seems so disheartening. Simpleme56 worked hard to understand what had happened, and educate herself about the dynamics of abuse. She cautiously observed the new man for a year before making the leap. Yet she was blindsided.
Why? My guess is that even though she understood, cognitively, her abusive childhood and marriage, the emotions of grief, betrayal and disappointment were still buried within her.
Abusive childhood
An abusive childhood is the core reason why many people find themselves targeted by sociopaths. Children who have abusive parents are trapped. They can't escape, so they have to figure out a way to survive. Talking back or crying often makes the abuse worse, so they learn to bottle up all their pain inside them.
Children don't have the skills to deal with powerful emotions, so many kids internalize them. The feelings stay within, festering for years.
Through her education, Simpleme56 probably realized that the abuse she endured as a child led to her marrying an abuser. But the pain of her past both the childhood abuse and the marriage was still within her. So she was vulnerable to another abuser.
Emotional pain
Emotional pain is, by definition, emotional. You can't cure emotional pain through intellectual analysis. Understanding why you are in pain is not the same as releasing the pain.
That's why there is often a silver lining to the cloud of being targeted by a sociopath. Here it is: The experience of being abused by a sociopath is so awful that you can no longer ignore your emotional pain. All the internal structures that you built over the years to contain the grief and betrayal collapse, and the pain comes pouring out.
You cry. You wail. You curl up on the floor. You hit punching bags in anger.
As you allow yourself to feel the pain of the most recent sociopath, you can also clearly feel how the pain is linked to all the previous abuse that you endured. The hidden trauma also rises to the surface of your awareness and is released.
With that, comes healing.
Opportunity for personal recovery
The abuse of yet another sociopath offers you the opportunity to do the deep personal work of recovery. This is not pretty I recommend allowing yourself to experience the emotions either alone or with a trusted therapist. (Definitely do NOT allow the sociopath to see this pain. It will be like throwing red meat to a tiger.)
The recovery process will take time. Emotion will rise to surface and you'll release it. You'll be okay for awhile. Then, perhaps because of some trigger, more emotion will rise to the surface. This will continue until layers and layers of betrayal are dissipated.
It's hard work, but worth it. Because the more you release, the lighter your heart will feel. And that's the objective.
Here's the great truth of the experience of being targeted by a sociopath: Real recovery occurs not your mind, but in your heart.