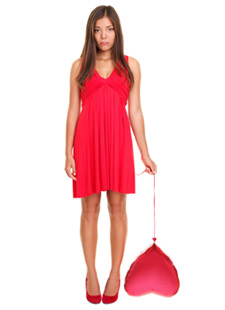 UPDATED FOR 2022. One of the hardest parts of ending a romantic involvement with a psychopath is accepting the fact that to the psychopath, the relationship meant nothing.
In the beginning, when the psychopath pursued you, showered you with attention and affection, called and texted all day long — it was just seduction.
When the psychopath proclaimed undying love, declared that you were the best thing to ever happen to him or her, pushed the relationship along while painting a glistening image of the future — it was all to hook you before you escaped.
When the rough patches came and you were ready to walk away, and the psychopath pleaded, cajoled, promised to change or even threatened to commit suicide if you left — it was all to maintain control over you. The psychopath wasn't finished with you yet.
Then, when you finally decided there would be no more chances, the relationship was completely and irreparably over, and the psychopath went after the money, property and kids with a vengeance — well, that's because the psychopath's only real goals in life are power, control and winning.
Profoundly different
So how do you deal with this? How do you accept that all the professions of love were lies, and all the promises were worthless?
What's necessary is to come to terms with the fact that psychopaths are fundamentally and profoundly different from the rest of us.
Read more: How long does it take to recover from a sociopath
They are empty suits. Aliens. Cardboard cutouts. Use whatever analogy helps you understand that psychopaths are missing the traits and qualities that make the rest of us human.
They do not feel remorse, guilt or shame. If they appear to show these emotions, they are acting.
They do not have the ability to love. They do not truly care about anyone else's happiness and well-being. If they do things that seem to be supportive, it's because the actions further their agenda.
You will never be able to understand how they think and why they do what they do. You just need to accept that they are what they are.
What was real?
By this point, you're probably wondering, what was real?
YOU were real. Your love, caring and trust were authentic. You did your part, in fact, you did far more than your part — no matter what the psychopath says.
You opened your heart, which is something the psychopath never did, and is incapable of doing. Unfortunately, you were deceived by someone who took advantage of your good nature and your love.
Learn more: Why it's so hard to get over a sociopath and how you can recover
You have a heart. The psychopath does not. To the psychopath, the relationship meant nothing.
This article was originally posted on Lovefraud on April 6, 2015.