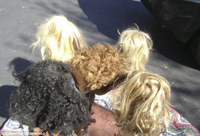 Underwood believed Drakulic had to have money somewhere. So from 2004 through 2007 she made multiple trips to Los Angeles, put on disguises and tailed him herself.
She watched the building where Drakulic worked. When he left, she followed him to the bank, or the tennis courts, or out to lunch with his associates.
'I sat next to his business meetings,' Underwood said. 'I sat there eating my lunch. He would brag that they outsmarted me.'
'We were able to get account information he was spending all this money but we could never get any money.'
In the meantime, Mitchell J. Stein, the registered agent for Drakulic's B. World and B. Technologies companies, orchestrated a series of business deals and public stock offerings related to Drakulic's technology. The company that acquired Drakulic's patent, Recom Managed Systems, eventually became known as Signalife Inc., and later, Heart Tronics Inc.
Stein was indicted in December 13, 2011. According to the indictment, from July 2005 through July 2010, Stein and others perpetrated a scheme to defraud Signalife investors.
On May 20, 2013, Stein was convicted of a five-year, multi-million dollar market manipulation scheme. He is awaiting sentencing.
Drakulic was not indicted in the case he became the co-founder and chief technology officer of a company called BioSig Technologies in February 2009. But Drakulic was named in a class action lawsuit filed by Signalife stockholders.
Underwood is not included in the lawsuit, because she never received any stock in Drakulic's companies. But she knows all the complexities of the business deals and multiple lawsuits.
'I've been obsessed with it,' she said. 'I want my money back. I had bleeding ulcers the result of the stress. I collapsed, ended up in the hospital twice. The stress took over.'
Underwood's judgment against Drakulic was renewed in 2012 it is $1,602,289, with more interest accumulating every day. Drakulic never paid her anything, even though he's been earning money.
According to documents BioSig Technologies filed with the Securities and Exchange Commission, the company paid Budimir Drakulic $243,750 in 2011 and $156,000 in 2012.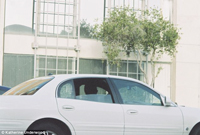 BioSig signed a two-year employment agreement with Drakulic on March 1, 2013, which included an annual salary of $225,000. He was also eligible for discretionary bonuses and stock incentives.
Drakulic left BioSig Technologies in November 2013.
Katherine flew to Los Angeles again on November 29, 2013 and stayed for three weeks. It was not a fruitful trip. She only saw Drakulic once, on a tennis court. She was not able to find where he lived, worked or banked.
Underwood has spent the past 20 years, and all the money she has, trying to regain what her ex-boyfriend took from her.
'I'm just a South Carolina girl,' Underwood said, despondently. 'I don't know how I got involved in all this.'