Ed Hicks—charming, funny, indicted for bigamy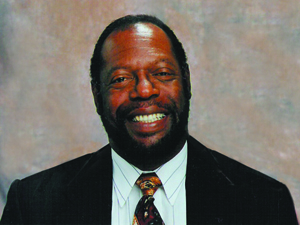 Sandra Goldin Hicks of Fairfax County, Virginia remembers what it was like to date Charles "Ed" Hicks, a man who she met on the Internet. "Ed was just so charming and funny," she says. "We could talk for hours, and laugh." He was romantic, too—cuddly and affectionate. He sent her e-cards and brought her roses.
Sandra, a quality analyst for a federal government contractor, was impressed by her beau's credentials—he was a federal government employee with a Department of Defense secret security clearance. He worked as a civilian for the Defense Acquisition University in Norfolk, Virginia, and had a home in nearby Chesapeake. Ed had a degree in mechanical engineering from the prestigious California Polytechnic State University and an MBA from the University of Washington, Seattle.

She was also impressed by the fact that, as a single father, he had raised his two children since they were in diapers. Sandra wanted to meet his children, who were now teenagers. Ed hesitated. "I want to take them into this slow; there has never been another woman in their life other than their mother," he said, according to Sandra. "When I think the time is right, I'll invite you down."
Once, when Ed called Sandra from his home, she noticed the name on the caller ID—it was Julie Hicks. "Who is Julie Hicks?" she asked. Ed explained that when he first moved to Chesapeake from California, he had a cousin stay with him to help take care of the kids. He asked her to get the phone put in, so the phone is actually in the name of his cousin, Julie Hicks.
Marriage to Ed Hicks
After dating for two years, Sandra and Ed got married—a courthouse ceremony in the Bahamas on May 26, 2003. Ed's children had already been living in Sandra's townhouse since August, 2002, going to college nearby. Ed moved in when he got a management analyst position at the Army Publishing Directorate in Alexandria in March, 2003.
Marriage, however, wasn't the same as dating. "He was Dr. Jekyll and Mr. Hyde," Sandra says. "You never knew what his mood would be."
If he was in a bad mood, Sandra says, Ed claimed it was her fault. She says her husband accused her of being controlling and self-centered, telling her she never smiled and never talked. Ed told her that she did not make him and his children feel welcome in her home.
"He had my self-esteem to the point that I thought I was going to go nuts," Sandra says. "I was walking on eggshells in my own home."
Although Ed contributed somewhat to household expenses, Sandra was carrying most of the financial burden. She says her husband did, however, spend a lot of money on Ebay, buying "toys" such as diving, fishing, golf and windsurfing equipment.
No tax refund
Sandra and Ed Hicks filed joint income tax returns for 2003. By the summer of 2004, they had still not received their refund, and Sandra called the Virginia Department of Taxation. She was told her state refund had been applied to a 1999 California tax lien against Ed and Julie Hicks. Then she called the IRS and learned Ed Hicks had filed a Chapter 13 bankruptcy in California.
Sandra then knew that Julie Hicks was not her husband's cousin, but his wife.
She didn't react right away. "With him, you didn't confront him about anything," Sandra says. When she broached the topic about a week later, she says, her husband stood up and screamed at her.
"My tax problems don't concern you," Ed yelled, according to Sandra. "She filed illegally, and she's going to go to jail."
"His eyes were bulging," Sandra says. "I thought he was going to hit me. I have never been so frightened. In fact, I left my own home and went to a hotel for three nights."
Still, Sandra chose not to do anything about the tax and other wife issues at the time. Her father had recently died and her mother was gravely ill. Sandra's focus was elsewhere.
But she did put less money into their joint checking account. She demanded to see Ed's pay stub, which he never produced. And she started watching her husband more closely.
In love with love
On April 13, 2005, Sandra discovered that her husband had posted a personal ad on the Internet. It was the last straw.
"I totally snapped," Sandra says. "I called him at work and I said, 'I'm tired of your lying. You are out of here.' Then I turned around and called a locksmith, and they were here in less than an hour. I had all the locks changed. And later in the day I had his cell phone turned off."
When Ed tried to get in that morning, his key didn't work. Later that afternoon he sent Sandra an e-mail accusing her of spying and trying to control him. "I placed the ads just to see how much spying you do on me," he wrote, adding that he didn't respond to anyone who replied. "I have never treated anyone with disrespect."
Soon after Sandra kicked Ed out, she found more ads:
"In Love with Love —Seeking same," he proclaimed on Match.com. In another ad on Yahoo Personals Ed wrote, "I am searching for a real woman. One that does not exaggerate or tell you things they think you want to hear. Send pictures of themselves 20 years ago or pictures of someone else. Being honest is a real virtue. Try it, it really works."
Ed Hicks is arrested for bigamy
Sandra started investigating her husband's history and discovered a web of deceit. Ed had not been married once before, as he told Sandra, but at least seven times. She went to the police, who located Julie Hicks in Utah. Julie and Ed were still married.
Ed was arrested for bigamy on May 26, 2005. Bigamy, however, is not usually a priority among law enforcement officials, and Sandra was afraid that her husband would not be prosecuted. So she went to the Washington Post.
On July 1, 2005, the day Ed Hicks had a preliminary hearing on the bigamy charge in court, the Post published a story headlined The Man Who Married Too Much on the front page of the Metro section. It included a timeline of Ed's marriages, as well as interviews with four of his wives and a grown son, who Ed had abandoned.