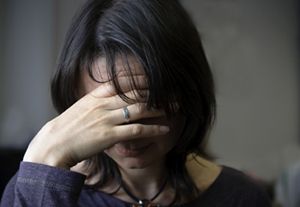 British Home Secretary Theresa May wants men and women who trap their partners in a cycle of emotional cruelty to be prosecuted and jailed under tough new laws proposed by ministers.
Police and prosecutors would be expected to take action against those who trap their partners in a "living hell" through a campaign of psychological and financial control.
Last year, the British government broadened the definition of domestic abuse to encompass "any incident or pattern of incidents of controlling, coercive or threatening behaviour, violence or abuse, between those aged 16 or over who are, or have been, intimate partners or family members regardless of gender or sexuality."
New law to imprison bullying partners: Theresa May set to unveil plans to create domestic abuse offence that would carry maximum five year sentence, from Mail Online.
More Info:
Domestic violence laws will now criminalise mental torment, mind games and money controls too… and laws will be applied to those aged under 18, from  Mail Online.
Domestic Violence Law Reform Campaign , from Woman's Aid.
Domestic Abuse:  from having it all to a life of hell, from the Guardian.
Story suggested by a Lovefraud reader.
---