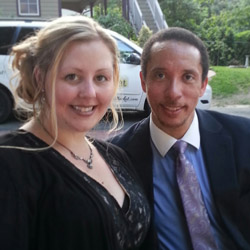 William Allen Jordan, a serial con artist, told multiple women that he was a secret agent to seduce them. When he spun the story for Mischele Lewis, of Florence Township, New Jersey, Jordan didn't break any laws.
It was not illegal to create a fake identity in order to convince her to have relations with him. That may change.
The New Jersey assemblyman representing Mischele's district, Troy Singleton, has introduced a bill that would make rape by fraud illegal. Lovefraud hopes this measure becomes law.
Rape by fraud? N.J. lawmaker introduces bill to make it a crime, on NJ.com.
Of course, Lovefraud broke the Will Jordan story with the Daily Mail:
EXCLUSIVE: Moment heartbroken woman conned by globally infamous fraudster, bigamist and fake CIA agent turned the tables on him in a New Jersey parking lot police sting, on DailyMail.co.uk.