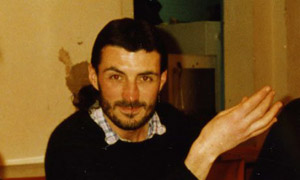 Here's a whole new twist on relationship fraud police chiefs in the U.K. have admitted that undercover cops engaged in "abusive and manipulative" relationships with women involved in political organizations that they were assigned to spy on.
One of the victims, Helen Steel, told her story in detail. The behavior of the man she was involved with, John Dines, was right out of the sociopath playbook.
Seven women reached an out-of-court settlement with police. An eighth woman did not agree to the settlement.
Five undercover officers engaged in the fake relationships.
A Lovefraud reader brought this story to our attention. She comments:
How far should the police be allowed to go? Four undercover police officers who had relationships with the women they spied on will not be prosecuted. One victim says, "There is nothing in law that says that if a policeman suspects you of any offence, let alone involvement in a political campaign, that that entitles them to sleep with you to find out."

What are the laws in other countries around this issue?
Read the stories:
Police apologise to women who had relationships with undercover officers, on TheGuardian.com
Helen Steel on her relationship with an undercover policeman: 'I feel violated,' on TheGuardian.com
Undercover officers will not be charged over relationships with women, on TheGuardian.com.
Undercover policemen, undercover lovers, on TheGuardian.com.