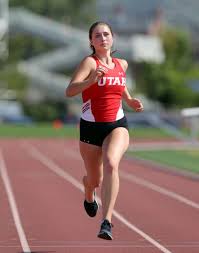 The story of University of Utah track athlete Lauren McCluskey, 21, is a tragedy from beginning to end.
She started dating Melvin S. Rowland in September. A month later, she found out who he really was — a 37-year old sex offender who had recently been paroled. When Lauren broke off their relationship, Rowland stalked her. Then, on October 22, he shot and killed her, leaving her body in a car on campus. He fled and later killed himself.
Here's a timeline of the events in the extortion and shooting death of University of Utah student Lauren McCluskey, on SLTrib.com
When Lauren McCluskey first reported Rowland, the university police did not open an investigation immediately. They also did not contact the parole board — possibly even unaware that he was on parole.
Rowland had pleaded guilty to sexually assaulting a teenager and attempting to meet an underage girl for sex. He moved in and out of prison, being paroled and then violating his parole. During hearings, he admitted that he had raped two other women, and was sexually attracted to young girls and vulnerable women. He was released on parole again in April.
Man who killed Utah student Lauren McCluskey had a history of sex assault that was downplayed in the criminal justice system, on SLTrib.com.
I feel so badly for this young girl. She did everything right, and still ended up dead.
What's your reaction? Please add your views to the comment section below.