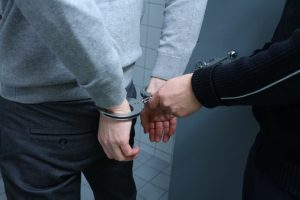 So today I open up the newspaper and see that a local therapist, Diane Sylvia, 58, attempted to hire a hit man. She wanted a guy's "pretty little face" bashed in. She also wanted his arm broken, so he could no longer work out.
Diane Sylvia is a licensed clinical social worker practicing in Somers Point, New Jersey. According to her title, she is also a certified domestic violence counselor.
One of Sylvia's clients had belonged to a criminal gang. She asked him if he knew anyone who could do the job. The client notified the authorities, who then wanted him to introduce Sylvia to a hit man — except that it was really an undercover FBI agent.
Sylvia claimed that the man, who lived in Massachusetts, had been bilking her of money for years. She said he "had something" on her that could make her lose her license. I wonder if that is true — and what the info might be.
Therapist hired 'hitman' and ordered victim's 'pretty little face bashed in,' FBI says, on NJ.com.
Sylvia appeared in court on Monday, Nov. 5 and posted $50,000 bail.