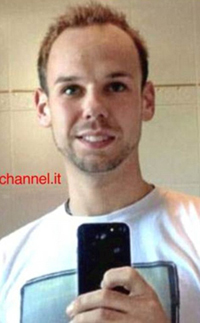 Editor's note: The following email was forwarded to Lovefraud by the reader "Jennifer in NYC." She originally sent the email to government officials in the United States and Germany.
"Flying below the radar": The real culprit might (again!) be psychopathy (not depression)
By Jennifer in NYC
After it was determined that the co-pilot on Germanwings Flight 9525, Andreas Lubitz, had deliberately crashed the plane into the French Alps last week, the ongoing investigation has raised many questions about his mental health status and other related health problems. While reports have confirmed that he was treated for what appears to be depression, attributing this catastrophe to his struggles with depression is both wrong and misleading, for various reasons:
First, individuals who suffer from depression (and the majority of serious mental illnesses) are a great risk to themselves; they are rarely a risk/threat to other people. In sharp contrast, individuals who suffer from psychopathy rarely suffer from "distress" (due to their severe emotional deficiency and stunning lack of conscience), but they always pose a great threat to (the health and well-being of) other people. Further, while depressed individuals are at great risk of committing suicide; they rarely/almost never resort to acts of (mass) homicide, as was true in this tragic case.
Second, while Mr. Lubitz may, in fact, have been diagnosed with and treated for depression, his emerging psychological profile is far more "complex," if not—in many ways—"dark," or even, "sinister." According to news reports, his ex-girlfriend (who was a flight attendant) "broke-off" her relationship with him because it was clear that he had "problems." According to her, he said: "One day I'm going to do something that will change the whole system, and everyone will know my name and remember." According to the German publication, Bild, this ex-girlfriend said that if it's true that he (Lubitz) deliberately brought down the plane, ""¦it's because he understood that because of his health problems, his big dream of a job at Lufthansa, as captain, and as a long-haul pilot was practically impossible." If Lubitz was solely suffering from a serious depression then, as previously-stated, he most definitely was at great risk of committing suicide. However, his assertion reveals an undeniable arrogance, grandiosity, and sense of entitlement; these are some of the noted features of psychopathy, not clinical depression.
Third, according to a posting by a licensed clinical social worker on the (previously-recommended) website, Lovefraud, suicide is a viable option for some psychopaths/sociopaths (interchangeable terms for the disorder): ""¦it may be less "˜despair' and "˜depression' with which the sociopath is left when his act has been shutting-down than his preferring to no longer to deal with an existence he knows will cease supplying the gratifications to which he's grown accustomed, perhaps addicted and certainly privileged."
The full article/posting:
Sociopaths and Suicide, by Steve Becker, LCSW, on Lovefraud.com.
And finally, an individual who is suffering (primarily) from depression is less able to hide his/her mental illness, due to the (generally) debilitating effects of the disorder, while an individual who "suffers" from psychopathy is notoriously capable of "fooling" anyone/everyone, including mental health professionals. According to news reports, Lubitz was "treated by several neurologists and psychologists" for a "range of problems," including "psychosomatic illness," and "eye problems" (due to the possibility of having a detached retina). However, if he also "suffered" from psychopathy, it's very likely that this most dangerous and destructive mental/personality disorder was not detected by any of the professionals who were treating him, or, by anyone who trained or worked with him. So, whether they are airplane pilots or other "high-ranking professionals," such as lawyers, physicians, professors, or university administrators, psychopaths "fly below the radar" (of detection) anywhere they are, and they are, therefore, a great threat to everyone, "in the air," and everywhere.
Additional comments from Donna Andersen
This morning, CNN reported that Andreas Lubitz was "doctor-shopping." Apparently he had been to five or six doctors for treatment. A law enforcement source told CNN that Lubitz was "very afraid" he would lose his license to fly because of medical issues.
GERMANWINGS: Co-pilot Andreas Lubitz sought help from multiple doctors, on CNN.COM.
But Richard E. Vatz, a professor at Towson University and an editor of Current Psychology, points out that in the psychological literature there is "no serious link" between depression and mass murder. Vatz called Lubitz a "miserable miscreant."
When evil flies as co-pilot: Some killers are not 'medically ill,' but malevolent, on WashingtonTimes.com.
Andreas Lubitz's co-workers said he was fine the day before the crash, according to media reports. Maybe he had a psychopathic mask in place.
More info:
The minds of those who kill, and kill themselves, on NYTimes.com.