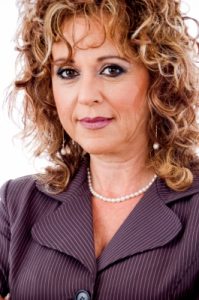 Editor's note: Lovefraud received the following email from a woman whom we'll call "Annamaria17." Donna Andersen responds below.
I met the SP in 2006 and he was a supervisor for electric utility company where I live. Due to a power outage he was the Environmental Rep and came to my home.  He had just moved here from out of state and I immediately fell for him.  We had lunch the next day and that was when I found out he was married.  Unhappily of course.
Over the next few months, it was agonizing as he would disappear and I had already become addicted to him, the sex and everything else about him. Long story made short, he moved in with me and a month later a friend of mine disclosed that he was not only still seeing his wife, but had another girlfriend who lived nearby.
There was  a 14-year age gap between us and I was living in a $1M home where he was living in a 1 room studio with his wife.  He had no money, but I did and paid for everything.
Fast forward to 2009, he was transferred for work.  Two months later he said he needed a break and I broke up with him, knowing that he wanted to be free of me to do other things I guess.  We were soul mates, our birthdays were the same day and he would start a sentence and I'd finish it and the same for me.  Everything was so perfect.
But, I was on antibiotics nearly the entire time we were together due to infections that he passed along.  He would disappear for entire days at a time where I could not reach him.  He would go on trips and never ask me to go along — aside from the fact I never really knew where he was going.
I loved him unconditionally though.  He never mentioned the age gap and it never came between us.
But, when we broke up it was devastating to me.  We spoke nearly every day (when I could find him) and then it went to nothing.  I had never in my life had anything like that before.
Since then I have heard from him, but only for him to rub in the fact that now he was really happily married to someone else.  He would ping my LinkedIn profile every month or so and I told him to stop.  He kept it up until finally I called his employer and they got him to stop, with the threat that they'd call the police for stalking.
I'd like to add that we were both in counseling, and after he had left the area, I kept on.  The therapist only told me a few years ago that the SP admitted to him that he was lying, not only to me on a consistent basis, but lied to the therapist as well.
So, with that said, I am still mourning over him and still cannot even look at his face on any social media (he is on all of them) without feeling like it was yesterday.  I've not been able to date anyone else, it feels like I have 'loser' written all over me, or desperation.
Therefore, that is why I reached out to see if there was any type of literature that would help.  I've left a lot out as there was so much more to say, but he lied about everything to me.  I'd like to think that he cared at some point, or that he tried, but after all of this time I think that he never did.  I also wonder if he is doing the same thing to his wife.
Are there any articles or information on relationships and the sociopath's effect on older women?  I've been stuck for years and have never gotten over him.  He, of course, has moved on, but I've not recovered.  He was significantly younger than I, but I thought maybe there was something I could read on it?
Donna Andersen responds
I was 40 years old when I met my sociopathic ex-husband, James Montgomery. I had a successful career, made good money, but I had never been married. I was healthy, and I held out hope that I might yet have a chance for a family.
In other words, I was a nice, juicy target, primed for exploitation.
When sociopaths target women of a certain age — 40 or older — they have a very potent weapon to use against us: The fear that we're running out of time.
Whether it's a biological clock ticking so loudly that it can be heard in the next county, or we've endured a bad relationship and we're hoping to finally find a good one, or we had many wonderful years with a kind, loving partner and are now widowed, mature women can feel lonely and desperate. When sociopaths sense loneliness and desperation, they shout "Bingo!"
One reason why sociopaths target mature women is because we have assets. We have careers, businesses, homes, investments and retirement plans. My ex-husband took a quarter-million dollars from me. I've heard from other women who lost far more.
Lovefraud's research actually shows that people who meet sociopaths at a younger age — between 14 and 30 — suffer more harm. They suffer more physical abuse, lose more money, jobs and homes, and their lives are threatened more often. They also tend to stay in relationships with sociopaths longer — which means they eventually become mature women who have lost so much.
However we get there, mature women find ourselves with our lives half over, betrayed and devastated, and feeling like there's not much time to recoup and recover. It can lead to a sense of hopelessness.
So what can we do?
I think the key to turning our lives around is to take two profound truths to heart:
The past is gone, the future doesn't exist, and all we really have is the present moment.
It's not over until the fat lady sings.
Yes, the sociopath pretended to love us just so he could exploit us. Yes, it hurts. But as mature women, we can make up our minds to live our best lives in the present moment. This will make it possible for positive change to arrive in our future.
So to Annamaria17, I recommend that you make up your mind that you will do the emotional work necessary to recover from the sociopath. The first step is to go No Contact. I'm glad that you took action regarding your LinkedIn profile. But YOU must stop looking at his social media pages.YOU must block any further contact. (And yes, he is doing it to his wife.)
Remember that relationships with sociopaths are highly addictive, and it sounds like you are still feeling the addiction. We have plenty of information here on Lovefraud about No Contact and other steps you can take to recover. The key is making the decision to do it, and then following through, one day at a time.
As long as you're on this Earth, recovery is possible. Life can change. Opportunity may arrive at any moment.
I am living proof of that. I have been in a happy, healthy relationship with my new husband for 16 years.