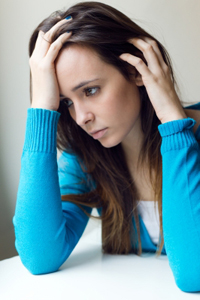 Lovefraud recently received the following email from a reader whom we'll call "Agatha."
Since I found your website I have been doing a lot of reading, learning, and understanding.

I made my break from my spath about three years ago. I keep reading how a spath knows who and how to catch a person in their web. Seemingly being very intelligent as to getting exactly what they want from us.

In my case, my spath doesn't seem to be all that intelligent. Does this mean that I was taken in by a man of low intellect, and what does that say about me?

I'm having trouble understanding how a man who seems to have no common sense and lacks vision (he has been trying to sue me, but I seem to be one step ahead, so far) could possess the intelligence to fool me in the beginning.
Getting fooled by a sociopath has nothing to do with intelligence. I've heard from thousands of smart, successful people who were taken in by these predators.
So how does it happen? Why can sociopaths get us to act against our own self-interest? Two reasons: Our humanity, and our cultural myths.
Trust makes us vulnerable
The human race survived as a species because of trust, according to Paul J. Zak, author of The Moral Molecule the source of love and prosperity. Back when we were cave men and cave women, trust enabled us to live in groups, which enabled us to protect ourselves, which enabled our species to survive.
We are biologically programmed to trust literally. A brain chemical called oxytocin, called nature's "love glue," makes us feel calm, trusting and content, and eliminates fear and anxiety.
Oxytocin is released into our brains and bloodstream when we experience intimacy, and not just sexual intimacy. Hugs, empathy and even conversation cause our bodies to release oxytocin, increasing our level of trust for whomever we are interacting with.
This is all normal and natural. It's the human bonding system.
Sociopaths as hijackers
Sociopaths do not bond like the rest of us do. They have excess testosterone, which interferes with oxytocin. And they are missing the "oxytocin receptors" that are necessary for oxytocin to work. These issues help explain why sociopaths have no empathy.
Even though sociopaths do not feel empathy, they know that they can manipulate us by taking advantage of our empathy.
Therefore, sociopaths hijack the normal human bonding system. They engage us in conversation, they appear to be affectionate, they offer emotional and physical intimacy.
Sociopaths use our humanity, our built-in predisposition to trust others, against us.
For more on how oxytocin works, read my previous Lovefraud article:
Oxytocin, trust and why we fall for psychopaths
Cultural myths
The problem with our natural instinct to trust people is that we don't realize that we need to be very selective about whom we trust. We don't know that there are people in the world who seem to look and act just like us, but have totally different motivations.
We don't learn about personality disorders. If we hear about sociopaths and psychopaths at all, it's through movies and TV shows, in which they are unrealistically portrayed as deranged villains.
In fact, all our lives we hear messages that hide the truth about the human predators among us. Here are the most dangerous cultural myths:
"We are all created equal."

"There's good in everyone."

"We're all God's children."

"Everyone deserves a second chance."

"Treat everyone the way you want to be treated."

"Everyone wants to be loved."

"We're all basically the same."
The problem with these statements is that they contain the words "all" and "everyone." Yes, they are wonderful principles to live by as long as you're dealing with people who are not disordered.
If you are interacting with a sociopath, following these principles can lead to your own heartbreak, devastation and destruction.
Serious disadvantage
In the end, falling for a sociopath doesn't mean you're stupid.
It means that you're a normal person, trusting as we are meant to trust, and believing all the cultural messages encouraging you to trust.
So please don't be hard on yourself. Until the existence and tactics of sociopaths become common knowledge, normal, empathetic people are at serious risk of being exploited by sociopaths.