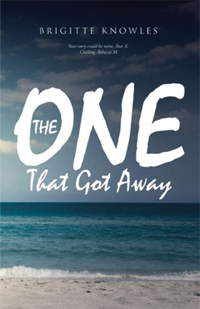 By Brigitte Knowles
It was 2011, a good year. I made $235,000.00 in my business that year and was at the top of my game. I went out for drinks with a girlfriend in Delray Beach, Florida. My life was only about work and I did not realize that I was out of balance. I had not gone out to a club for years and at 55, I was not a frequent dater, celibate for 5 years. I was ripe for the picking.
I did not know that there were Financial Predators in this world. I was targeted by an Italian man who professed true love and wanted to do real estate business with me. He asked for down payments to buy distressed housing in West Palm Beach. We visited several with two real estate agents, mine and his. What could go wrong?
He then proceeded to ask for deposits of $5,000.00 that he would attach to offers to purchase and did so several times. I was either going to own several good Reno's or none and get my deposits back. With injections of $10,000.00 per house, we were going to sell for profits of $ 25,000.00 each which we would split. Do the math. I was an inactive real estate agent as well as a financial representative for 20 years. How could this fail?
Pressured to marry
Very soon into the relationship, I was pressured into marrying him. I was promised a big extended family that was loving and a husband that would adore me and together we would have the home on the beach with a dog and a garden and my claw foot bath in a ceiling to floor mirrored and glass window with my walk in closets and a king size bed in which we would make passionate love every day.
In between the loving words, there came threats and innuendos about my safety and demands to insure my life for a million dollars.
For five months I flew back and forth to spend weekends in his arms and work with him at his dry cleaning store while managing the demands of trying to enter the real estate circus that was Florida at that time. I was sleep deprived when I married him. It was a classy wedding in a private club in Las Vegas. I thought I was the happiest bride in the world but I did not know who I married.
WitSec
He was WitSec or Witness Security and had immunity, a fact that the U.S. Marshalls would deny forever and a day. I was stuck in a marriage in which gaslighting, infidelity, verbal and mental abuse surrounded physical threats of harm in so many different ways I could write a book.
The day I found out that he had never filed an income tax return in his life, my attorney commanded me to leave. I planned my escape, photocopying everything I could that would support an annulment. I found proof that he was a serial Financial Predator who conducted Love Scams online, by phone and in person when he picked up and delivered dry cleaning to his mostly female clientele. These women were also clients with whom he performed sexual acts to obtain loans and work on their homes.
I found proof that he had been a gigolo and had owned an escort service for which he had been arrested for soliciting a female cop. As well he had been found guilty of RICO violations, money laundering, drug trafficking and assault with a dangerous weapon with intent to kill. The background check that I had paid for showed only traffic violations. It would have helped to know his WitSec name under which he conducted himself like the kind of man you name hurricanes after.
When I finally had to leave him, an angel gave me the push. I caught him having disgusting sex with his manager in August 2011 and I had to leave.
No annulment unless one of us was dead
The nightmare compounded. When I told him that I was annulling the marriage, he told me that there would be no annulment unless one of us was dead. I did die inside when I heard those words and thought of the many women who did not survive the end of a marriage. Mine had lasted 17 days until the request to file and for the next two months I had gathered all the proof I could find and the annulment did come through in 2012.
For months I spent my time on a blog that helped women who loved psychopaths. I understood that I had fallen in love with an idealized image that my predator portrayed to me. In reality, he was a professional criminal with an enterprise by which he seduced women online, in clubs, at church and at work and borrowed millions of tax free dollars that he never paid back.
I wanted to die many times. I had a good therapist who guided me through the bottomless pit of sorrow that I felt. I was still in love with someone who had never existed. I could not mourn, there was no closure and nothing could make me stop loving the man I thought I married.
A book was born
I started to type into the blog and copy pasted the posts into my computer and then suddenly a book was born. I named it The One That Got Away. I had to use a pen name, Brigitte Knowles, to protect my identity.
I spent the next three years fighting with the FBI, the U.S. Marshall Office, The Justice Department and the Sheriff's Office in Florida, trying to explain what Romeo Fraud was. They told me I was a woman who consented to loan money to a man I married. They did nothing but give me a Domestic Violence Restraining Order which worked in two ways. One, I could not be contacted by him in any way, but two; I could not contact him either.
That was the way I managed to leave him in a cold turkey three year battle to live without the hope of ever trusting any man again. I finished the book and it sat there for a year while I sat there owing thousands of dollars of tax and penalties and compounding interest to the government for money I never got back. Sixty two thousand dollars became one hundred and eighty. Again I wanted to kill myself every day. However I had a daughter and two dogs that loved me and I could not hurt those people who believed in me.
Fighting my way back
Thanks to the Domestic Violence services in Delray Beach Court House, I found the will and the way to fight, to kick and bite my way back to life. Every time he called, I fought not to see him. Every time he cried, I fought not to feel sympathy and love for him. I knew he was not the person I fell in love with and that the person I fell in love with and married did not exist. I had severe PTSD but I kept going to work and locking myself in my office for four years.
Finally I met a good man who was really who he said he was. He helped edit my book and gave me the courage to put my book on the market. He was counter intelligence in Afghanistan and going through a difficult divorce and we soothed each other for as long as the angels allowed. Some people come in and out of your life to help you reach another level. I will always be grateful to him for being there when no one else could reach inside of my heart to wake me.
Now the book is on the market. The publisher censored the sex. I laughed but agreed. It was the sex however that had trapped me. When we get older and our children leave and we are not in a fulfilling relationship with a man, we are vulnerable to Financial Predators whether online or in person.
It could happen to any woman
I hope this book shows you that if this could happen to me, it could happen to any woman. I hope that it helps you and every woman out there who lived through a similar crime understands that there should be no guilt or shame. We love and we learn. Some lessons cost more than others. In reality mine was really just the price of a mink and a Hermes bag, or so said my therapist.
It made it easier for me to understand that I was still alive, still working and still able to face reality with a positive heart. I don't ask for more from myself. I live one day at a time. I eat an elephant one bite at a time. No one else can do better than I can, surviving what I once thought I would not live through. When I was told it would take three years to see the shores of normal again, I said I can't do it. But I did and so will you.
Read my book to the end. Write your story. I will read it. To all of the women who have suffered this despicable crime, to those before me and after me, believe that there is a door that opens when one closes. It may take time but there is a port into which you will sail after the storm. Be the captain of your destiny and stay true to what you really believe in. I believe in love. I believe that one day I will love again. I don't know when but I will never stop believing.
The One That Got Away, by Brigitte Knowles, is available on Amazon.com.