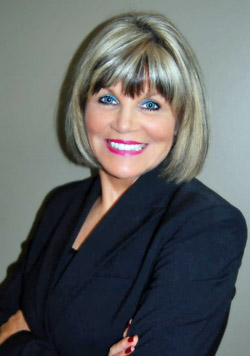 For 10 years, Kathy Mills, a former special education teacher and Mary Kay sales director, has been at war.
Kathy, of Pickerington, Ohio, has been fighting her husband a West Point graduate and Special Forces operative, the Ohio National Guard and the United States Army. She wants the $500,000 she should have been paid when her husband abandoned her to deploy to Iraq and later died in a parachuting accident.
The response from the military, courts and elected officials? Mostly, 10 years of runaround.
'The worst part was not being abandoned by my husband,' Kathy said. 'It was being abandoned by the military and abandoned by the court system.'
'I had been a taxpayer, a contributing member of society. I believe character counts. But I had a scarlet letter put on me by the court. I was a bad Army wife.'
There's more lots more. Donna Andersen just wrote the entire outrageous story for the Daily Mail. Read it here:
EXCLUSIVE: 'I was NOT a bad Army wife!' Woman fighting 10-year battle with US military after soldier husband cleaned out their bank accounts and cut off her benefits before plunging to his death in a parachuting 'accident', on DailyMail.co.uk.