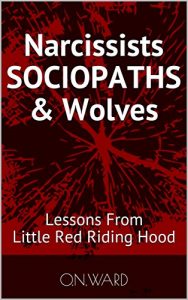 Ev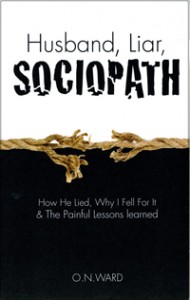 ery week, a chapter of my book,"Husband, Liar, Sociopath: How He Lied, Why I Fell For It & The Painful Lessons Learned" (available via Amazon.com, just click on the title or book cover) will be published here on Lovefraud. To read prior chapters, use the links at the bottom of the post.
I've also just released a new ebook titled Narcissists, SOCIOPATHS & Wolves: Lessons From Little Red Riding Hood. (Just click here to find it on Amazon.com Narcissists SOCIOPATHS & Wolves.)
Chapter 57A: No Fairy Tale Ending–Yet
I do not want to disappoint, but there is no fairy tale ending, not yet anyway. That is why my story and similar cautionary tales are so important and why it is critical not to dismiss me as inherently weak, naive or "not like you." My story could be your story or the story of someone you love. Don't let it be. There is no easy fix once your life has been entwined with evil, especially when children are involved. Children give sociopaths a conduit of contact and control over the other parent, one that is often codified in law and supported by the courts. Although hard to believe until you live it, too many family courts view children as mere possessions that must be divided evenly between parents. When one parent is a sociopath, the resulting custody arrangement can be caustic for both the children and the nonsociopathic parent.
Even when we hear about horrible custody battles and situations, it does not register that such a situation may be lurking in our future. Maybe part of the reason we do not worry is that we believe what we have been told: "There are always two sides to every story," "It takes two to tango," "Both sides share the blame." If that is true, and if we are reasonable people, then we will never be in a situation like this because of our inherent fairness and sensibleness. Nice story, but it is not true—not if the other person involved is a sociopath.
You will be accused of fueling the fire and told that you should just compromise, but agreeing to compromise when you have already compromised repeatedly is just agreeing to be exploited (especially when the other party refuses to compromise at all), and agreeing to be exploited only encourages more exploitation from the sociopath—no thanks! Not anymore, I've had enough! The reason sensible, responsible actions fuel the fire is because the sociopath keeps resetting it.
I get it now. I have made my peace with the effect Paul had (and has) on my life. I do not get a do over. Instead, I have inched forward one small step at a time. Working with a wonderful therapist who understands abusive relationships has helped immensely, as has keeping my focus on Daniel and fighting for him as a mother bear fights for her cub. Equally important is that a new spark was ignited in that tin of dying embers that was my battered soul. I have found new purpose by understanding what happened to me and why and then sharing my story to make sure it does not happen to you or someone you love.
Start from the beginning:
Go to previous chapter:
Notes
Identifying names, places, events, characteristics, etc. that I discuss here and in my book have been altered to protect the identity of everyone involved.