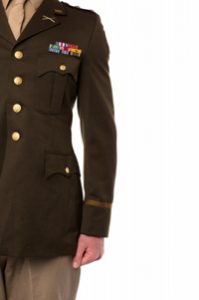 Military officers are held to a higher standard of behavior than the general public. Military law criminalizes "conduct unbecoming of an officer" such as adultery — that is, if the law is enforced.
One woman thought she was in a genuine romantic relationship with a lieutenant colonel in the Air National Guard — also a doctor — until three years later when she learned that she was just one of many. She says the lieutenant colonel used "military assignments" as excuses to juggle the women. She says he even rotated the women at Air National Guard events, and none of his fellow officers called him out.
Read her story here:
Part 1: Nina's Story — A charismatic doctor and lieutenant colonel who violates HIPAA and military core values to seduce women? Yes, on lovelifeom.com.
Part 2: An unlikely sisterhood and laughing in the faced of absurdity, on lovelifeom.com.
Part 3: "Courage is fire, and bullying is smoke." — Benjamin Disraeli
The survivors of this man's alleged betrayal went through proper channels to request a military investigation — nothing happened. So now they've launched a petition on Change.org. Here it is:
Conduct Unbecoming at change.org.