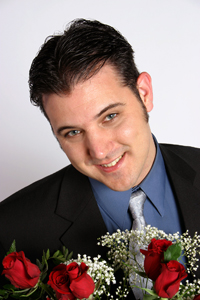 Most sociopaths are really good at proclaiming their love. They often say the words "I love you" so quickly that it surprises us how can they already feel that way? We just met!
When we question them, they respond, "You're the one I've been waiting for all my life," or, "I just know that we're perfect for each other," or something equally endearing.
We want to believe them, so we do. They keep pouring it on, until we fall in love with them. The big problem, however, is that our love is real and theirs is fake.
Sociopaths are incapable of love. Even though they sound sincere and convincing, they literally do not have the internal wiring that makes it possible for them to feel authentic love.
So when sociopaths say the words, "I love you," what do they mean? Here are some possibilities:
I want to have sex with you.
I want to control you.
I want to own you.
I want to sponge off of you.
I want you to make me look good.
I want to take advantage of you.
I want to mess with your mind.
I want to manipulate you.
I want to deceive you.
I want you to serve my needs.
Are the words "I love you," when spoken by a sociopath, a lie? Maybe. Maybe not.
Remember, sociopaths do not experience real love. They do not know what it is like to truly care about another person's wellbeing, to give so that another person can flourish. In reality, they have no frame of reference for the word, "love."
Many sociopaths believe that love is sex and sex is love. They like sex. In fact, what sociopaths want in life is power, control and sex.
So if they believe sex and love are synonymous, and say they love you because they want to have sex with you well, maybe it's the truth.
On the other hand, sociopaths know they are manipulating us. They know we have emotions and they don't, which to them means we have vulnerabilities that they can exploit. Even though they don't feel the words, they have learned that if they say, "I love you," they get what they want.
This is one of the hardest things for the rest of us to come to terms with that "I love you," when spoken by a sociopath, did not mean what we thought it meant. In fact, the words could have meant nothing at all.