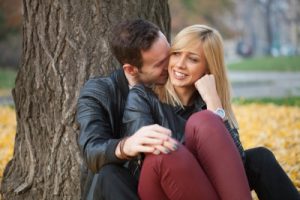 Sociopaths tend to use all the same tactics while reeling in new romantic partners, as if they were all working from the same well-known reference manual. If you were able to find this playbook, written by an alpha sociopath for the benefit of the trainees, here are ploys it would include.
1 . Listen intently to your targets, staring into their eyes and hanging on their every word. This encourages them to keep talking — and everything they tell you can later be used as ammunition against them.
2. Call, text and email your targets frequently. They will interpret your constant attention as a sign that you are smitten with them, and will not notice that you are establishing control over them.
3. Mirror your targets. What your targets really want is to see their own images reflected in your eyes. Convince them that you like everything they like and share all their values, and they will believe that the two of you are soul mates.
4. Proclaim your love quickly and loudly. Because most normal people hesitate to talk about their feelings, your targets will assume that you are head-over-heels in love with them, so much so that you must express your emotions. This will smash their defenses.
5. If your targets at first rebuff your advances, pursue, pursue, pursue. When you keep at it, the targets will eventually believe that you are genuinely interested in them, and wanting to be fair and nonjudgmental, they will believe that they should give you a chance. This will be the opening that you can exploit.
6. Create a whirlwind romance. When you keep your targets spinning, they lose their balance and become easier to manipulate.
7. Give your targets gifts, no matter how small. This will make your targets feel the need to reciprocate, which will increase their investment in the relationship.
8. Make your targets feel sorry for you. The juiciest targets are empathetic people, and empaths must respond to pitiful stories. Their empathy will keep them hooked.
9. Bed your targets as quickly as possible. Sex floods your targets with oxytocin, a neurotransmitter and hormone  is called nature's love glue. Oxytocin makes your targets trust you. The more sex, the more they trust you, and the more you can manipulate them. Plus, you'll probably enjoy the sex.
10. Find your targets' vulnerabilities. Discover their deepest needs, fears and desires. When you set your hook firmly into their most private vulnerabilities, they will not be able to escape.
11. To win your target back, employ the grand gesture. If you do something that hurts or angers your target — hey, nobody's perfect — you may need extraordinary measures to get back on track. Perhaps an extravagant gift (steal it if you have to), or an extraordinary date (figure out a way to get them to pay for it), or get on your knee in front of their friends and family to propose. They'll succumb, and will be more bonded to you than ever.
12. Ask about your targets' hopes and dreams, and promise to make them come true. This has the effect of making it very difficult for the targets to leave, because if they give up on the relationship, they also must give up on their hopes and dreams.
It's scary to think that there might be such a reference manual floating around, teaching disordered people these strategies to seduce their targets.
The truth is even more frightening — sociopaths just do what comes naturally.