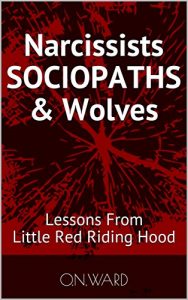 Ev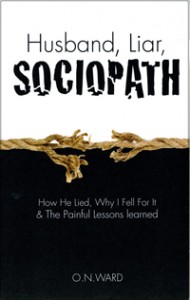 ery week, a chapter of  my book,"Husband, Liar, Sociopath: How He Lied, Why I Fell For It & The Painful Lessons Learned" (available via Amazon.com, just click on the title or book cover) will be published here on Lovefraud. To read prior chapters, use the links at the bottom of the post.
I've also just released a new ebook titled Narcissists, SOCIOPATHS & Wolves: Lessons From Little Red Riding Hood. (Just click here to find it on Amazon.com Narcissists SOCIOPATHS & Wolves.)
Chapter 57B:  No Fairy Tale Ending–Yet 
It has been over two years since I finished the first draft of this memoir. Symptoms of post-traumatic stress—intrusive thoughts and memories, sleeplessness, heightened alertness, feelings of despair, lacking interest in things I once enjoyed—are waning. I am still involved in expensive litigation with Paul, because he has not yet transferred all of the assets I was awarded in our divorce. He is a sociopath. No promise made or contract signed means anything to him. It is just the starting point for further exploitation.
Daniel sees his father rarely. Paul continues to use his legal rights as Daniel's father to harass and extort (e.g., refusing to allow Daniel to attend karate practice on weekends Daniel is supposed to be with Paul unless I pay Paul off). I will not be Paul's victim anymore—I played that role long enough. I see Paul's manipulation now in every word he uses, in every fact he includes or omits. I see it so clearly that it is hard to believe others do not. But I didn't either, not for almost twenty years.
As my understanding has deepened and as my emotional fortitude has returned, I have become much more difficult prey, often derailing and sidestepping Paul's manipulation. I am not as much fun to pick on anymore. While still outgunned financially, I have the truth on my side, and I am willing to draw a line in the sand and stand my ground. The thought of being taken to court no longer terrifies me. With Paul, I pick between three strategies depending on the situation:
Strategy 1—The only way to win is not to play (in other words, no contact if at all possible, don't engage, never engage emotionally). When contact is required, just stick to the facts.
Strategy 2—I won't negotiate with terrorists.
Strategy.3—Let consequences flow to their rightful source. (e.g., If Paul wants to stop Daniel from doing karate every other weekend, go for it. Life will go on without karate, and Daniel can decide for himself how he feels about his father's actions.)
My mother never fully recovered from her heart attack and passed away about eighteen months later. I was with her the week she died. Daniel came to her memorial service with me. To my surprise, Jessica came as well. Since then, Jessica and I have begun rebuilding a relationship—one that is thin but positive. She attended college where Paul pressured her into going. She never liked it there, and after a year she transferred to a place of her own choosing. Paul was hardly supportive. Jessica turned to me for help with the logistics and to review her application. I felt like her mother for the first time in a very long time—I felt honored.
Daniel sleeps through the night now and has rebounded academically, ranking among the top students in his class. We never got Ella back, but Daniel volunteers at a local dog shelter, often bringing home dogs to foster while they await permanent adoption. The dogs adore him, and the feeling is mutual. Daniel hopes to attend college someplace far away from his father. He wants to be a psychologist.
I am still in Utah. Although I've had many offers, I don't date. I am not ready. Soon, Daniel turns eighteen and will be a legal adult. Then I will be free to move. The mountains of Vermont beckon. It is time to go home. There I can provide my aging father with needed support, reinvent my life, and finally start the business I have been working toward over the past year. After all, I do have an MBA from Yale.
Start from the beginning:
Go to previous chapter:
Notes
Identifying names, places, events, characteristics, etc. that I discuss here and in my book have been altered to protect the identity of everyone involved.