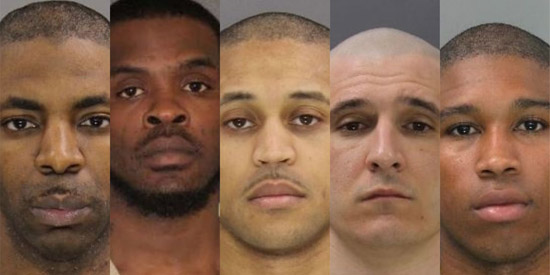 Five inmates in a South Carolina prison managed to scam 442 members of the armed forces by using smuggled cell phones to initiate love fraud scams. They posed as underaged girls, contacted the service members, and then blackmailed the victims for $560,000 in hush money.
US Attorney Sherri Lydon held a press conference in front of the prison in Columbia, South Carolina, and announced charges against five men:
Antwine Lamar Matthews, 28
Rakeem Spivey, 27
Jimmy Dunbar Jr., 37
Wendell Wilkins, 30
David Paul Dempsey, 31
In addition to them, 10 more people were charged with helping the scammers collect the money from the victims.
Finally — U.S. authorities are going after romance scams. It's about time.
Five inmates at a South Carolina prison 'stole $560K from military personnel by posing as women in online dating extortion scheme while they were behind bars,' on DailyMail.co.uk.
15 ID's in 'sextortion' scheme involving inmates in SC, NC, charged with targeting military members on dating websites, on live5news.com.