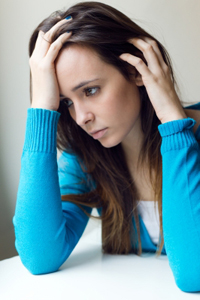 Lovefraud recently received the following inquiry from a reader whom we'll call "Leslie-Marie."
Is it not uncommon for people to have several relationships with sociopaths and/or narcissists throughout their life?

I am wondering if you would do a write up on this topic as I find it so difficult to explain to others. They look at me in such disbelief, as if I'm making it up. It would be nice to have something to back me up. I can count 7 at least that I am certain of and have been closely involved with…

Would you also consider explaining how this cycle can continue on what is it about us that attracts them or why we are attracted to them?
Donna Andersen responds
Yes, Leslie-Marie, it is certainly possible to find yourself in relationships with multiple sociopaths. Here's why:
Millions of them live among us
All of us are surrounded by sociopaths. Depending on which official estimates you look at, people with antisocial, narcissistic or borderline personality disorders, or psychopathy, make up 12% to 16% of the population. In the United States, that's 38 million to 51 million people.
Now, these are only the people who are disordered enough to be clinically diagnosed. There are also people who have some disordered traits, but not all of them. Believe me, you do not want to be involved with them either.
I've never heard an estimate of how many people may be moderately disordered, but it's probably at least the same as the number who are fully disordered. That may mean that 76 million to 102 million people in the U.S. are moderately or fully disordered.
Disordered people are everywhere in all demographic groups and all walks of life. We are all going to run across them.
You may cross paths with high numbers of sociopaths
Sociopaths are absolutely everywhere. But I can think of some situations in which there may be a higher concentration of sociopaths than usual. If you deal with these situations, you may come across them more often.
Criminals. This is obvious. Almost all criminals meet the criteria for antisocial personality disorder (This is one of the problems with the diagnostic criteria many experts say they are too broad.) I hope this isn't the case, but if you have criminals, drug dealers or gang members in your life, you are likely encounter a lot of sociopaths.
Stockbrokers and money managers. Dr. Robert Hare, author of Without Conscience, once said that if he ran out of psychopaths to study in prison, he'd look for them at the stock exchange. Psychopaths love taking big risks with other people's money. In fact, one researcher believes that the global financial collapse of 2008 was caused by psychopathic money managers taking extreme risks.
Corporate executives. Dr. Hare believes that about 1% of the general population meets his definition of a psychopath. But he conducted research among corporate executives, and discovered that 3.5% of them met the criteria. That means there are 3.5 times as many sociopaths in corporate offices than there are on the streets.
Online hookups. I said that 12% to 16% of the population is disordered. That includes the population of the Internet. Sociopaths love the Internet. They search for targets 24/7, they pretend to be whomever they want, they can look for hookups all over the world. In one Lovefraud survey, 23% of people said they met the sociopath online. It was the most common way that people met sociopaths.
You didn't fully recover from previous sociopathic partners
To answer your question about how the cycle continues, betrayal by a sociopath leaves deep emotional wounds. You are hurt, angry, disappointed, ashamed, and grieving. At least you should be, but perhaps you didn't allow yourself to feel the depths of your pain. Instead, you picked yourself up, dusted yourself off, and got out there again.
What happens? The negative energy from previous betrayals may still be inside you, festering. Sociopaths have radar for this pain. They home in on it, and promise to make your pain go away. You fall for it. The relationship is good for a while but then it all goes bad, and you feel worse than ever.
This is why it is so important to fully recover from betrayals, even if it means you stop dating for a while. You really need to take time to heal. When you do, you can attract much healthier romantic partners.
Growing up around disordered people
I can't tell you how many people I've spoken to about their disordered partners who realized that they got involved with someone who was just like their mother, father or someone else from their childhood.
The fact is that if you endured any kind of abuse as a child, even emotional or psychological abuse, it makes you more susceptible to sociopaths later on in life. When you're a child, you don't have the tools to deal with the pain, anger, disappointment, shame and grief inflicted upon you by adults. So you bottle it up inside. Again, sociopaths sense your vulnerability and use it to hook you.
You know what sociopaths look like
Leslie-Marie, I'm willing to bet that the people who look at you with such disbelief have also been involved with sociopaths.
Now that I know what a personality disorder is, I can definitely say I dated at least two disordered men before my sociopathic husband. The first was a garden-variety con man who took several thousand dollars from me.
The second may have had borderline personality disorder. He was doting, until I told him I didn't want to be involved with a gambler. He turned on me with such ferocity that I was stunned. Then he did the crying routine, telling me how he really didn't mean it. Looking back, it was classic abusive behavior.
So Leslie-Marie, the difference between you and your friends may simply be that you know what a sociopath looks like and they don't. I hope they take the time to educate themselves. It could save them a lot of heartache.