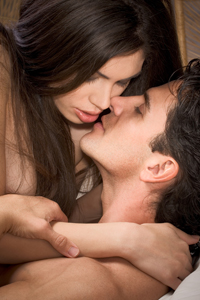 Many people — both men and women — have told me that sex with a sociopath is the best they ever had. It was exciting, wild and plentiful. They never felt so desired.
Well, there are reasons for this.
First of all, both male and female sociopaths are hardwired for sex. They crave excitement and stimulation. They have high levels of testosterone, which makes them aggressively pursue sex. They start young and engage frequently. They have a lot of desire, a lot of energy and a lot of practice.
So sex with a sociopath is out of this world at least in the beginning of an involvement. But there are serious downsides:
Sociopaths cheat
Sociopaths are promiscuous — it's one of the traits of the disorder. They start young and engage frequently. What they really want in their sex lives is variety, including a variety of partners. No matter how they may proclaim that they've changed, that you're the person they've been waiting for forever and they'll never need to look at another partner — well, sociopaths also lie a lot, and that's one of their biggest lies. If you want a monogamous relationship, you will never get it with a sociopath.
Sociopaths will push your boundaries
Sociopaths want excitement, stimulation and variety. They also get bored easily. So once your novelty as a new partner has worn off, they'll want to shake up their love life, perhaps by engaging in practices that you find uncomfortable. They'll make suggestions, and if you resist, they'll lay on the guilt trip "if you really loved me, you would do it." They'll chip away at your protests, until one day you may find yourself doing things that you once thought were degrading.
Sociopaths use sex to manipulate you
Sociopaths target you because you have something that they want, and it may not be sex. Perhaps you have money, a nice home, social or business connections. Sociopaths know that if they can hook you sexually, you are easier to manipulate. So they take you to bed, and then press for what they really want. This is especially dangerous if you are married to someone else, work for the same organization or hold a prominent position — all of which would make you susceptible to blackmail.
You'll get addicted to the relationship
Sociopaths hijack the human bonding system. Love bonds are established in the beginning of the involvement, when sociopaths shower you with attention and sex. Sexual intimacy floods your body with oxytocin, a hormone and neurotransmitter that is the glue that holds people together. The more sex you have, the more you want the relationship. You can become addicted to the relationship, which makes it difficult to escape, even when you know something is wrong with the person.
You'll catch a sexually transmitted disease
Sociopaths are promiscuous. They are also reckless. And they want their stimulation. Taken together, this means they often don't want to use protection. In a survey of Lovefraud readers, 20 percent said they acquired an STD from the sociopath. In some cases, the sociopaths knew they were HIV positive, but continued to have unprotected sex, intentionally infecting multiple partners.
Sociopaths may lie about sexual orientation
Some sociopaths are straight, some are gay, and some are neither straight nor gay — they'll have sex with anyone. In the Lovefraud survey, 18.5 percent of respondents said their sociopathic partners lied about their sexual orientation. Why? It's not necessarily because they are gay and still in the closet. More likely, they're looking for variety, or you have something that they want, and they are using sex as a tool to manipulate you.
You could end up with a pregnancy
Many sociopaths both — male and female — use pregnancy to trap their partners. Having a child with a sociopath is a nightmare. First of all, it gives the sociopath an opportunity to manipulate you for the rest of your life. Secondly, and more importantly, sociopathy is highly genetic. Your child may inherit a predisposition to the disorder, and grow up to be a sociopath also. I know of many parents who had to accept that their children are disordered, and it's heartbreaking.
Sex with a sociopath may be thrilling in the moment, but it could result in serious, life-changing consequences. If you at all suspect that your charming, exciting new love interest is disordered, don't go to bed with this person, and exit the involvement as soon as you can.