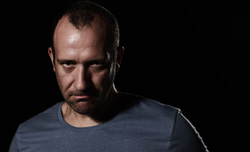 Psychopathy is highly genetic people can be born with a predisposition for the disorder to develop.
Scientists have identified a gene that's linked to increased risk of violent or aggressive behavior. It's the MAOA gene also known as the "warrior gene."
This doesn't mean that this gene causes psychopathy the disorder develops due to a complex interaction of heredity and life experiences. But this may be a piece in understanding the psychopathy puzzle.
A single gene has been linked with being a psychopath and it's very controversial, on Finance.Yahoo.com.