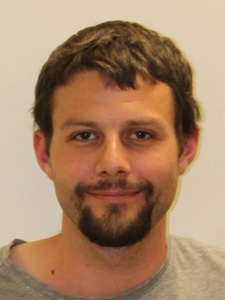 State Police are searching for Jeremiah Monell, 32, of Commercial Township in southern New Jersey, who allegedly killed his wife.
Tara O'Shea-Watson, 35, endured 10 years of beatings and abuse, friends and relatives say in an article in the Press of Atlantic City.
Monell would "freak out" on his wife if she talked to family members, the victim's friend said. Over the past few months, according to the friend, O'Shea-Watson finally decided to enforce a restraining order and filed for divorce.
She was found unconscious and unresponsive in her home Monday morning.
State Police continue to search woods for Commercial Township murder suspect, on PressOfAtlanticCity.com.