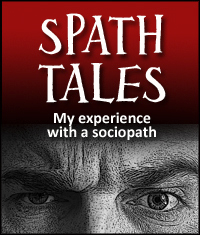 Editor's note: Lovefraud received the following email from an American man, whom we'll call "Brad." He met a Moroccan woman who lived in the U.K. We'll call her "Fatima."
Fatima and I had unforgettable memories, which would be the base of any marriage. We laughed, we joked, we traveled, we spent so much time together.
I took her with me to Morocco with our group going to Casablanca because I really liked her and wanted to spend time with her. We enjoyed lots of moments together, and she helped me with business, religion, and talked about all areas of life with me.
She was such a great friend "¦ easy going, fun, down to earth "¦ relaxed "¦ and it seemed like she really wanted to be with me so much, as she was always visiting me at the hotels I stayed, inviting me out, and encouraging me to move to the UK.
She told me she has a crush on me "¦ she asked me to kiss her "¦ and the more time went on, she told me we need to have a marriage.
So we had one…
To celebrate just getting married, she took me to various places and asked me to buy her a number of expensive things. I bought her a number of expensive things in the malls, duty free shops, and Harrods.
She told me she wanted to take my last name because I never expected it.
Then suddenly on our honeymoon in Dubai, she was spending time away, (2 days) and I was missing her…
I was bummed about spending another day alone after she just had come back the last night at 4am "¦ and I just learned she set up another plan the following day to be away with her sister.
I was just bummed and wished she didn't set up these plans during our honeymoon.
She turned the whole thing around on me like I was trying to make her feel guilty, and that I was childish, selfish, and just couldn't think correctly.
She was so mean about how she was treating me and basically mentally abusing me. She told me she felt a negative feeling and wanted to leave, then not come back and spend any more of the trip together.
This was our honeymoon.
I spoke positively, optimistically that with this one moment, things can feel negative, other moments would equally feel positive. She doubted that very much.
She was quiet, and isolated herself on the balcony to be alone.
Even after I prayed, she said she felt negativity coming off me. This simply wasn't true. I was at peace, and felt centered within.
I was truly surprised at the behavior Fatima was showing me, and how she was treating me about simply missing her while she was away on our honeymoon, and me expressing my desire she didn't set up these plans in the first place.
She left, came back– it was late, we went down to see if we could do something together but everything was closed because it was now past midnight.
On the way back up to the room she was on her phone "¦ even though she hadn't seen me all day since the argument earlier, she was not really making any effort to reconnect, talk with me, and help us feel close after just having an argument.
We got back up to the room and it felt she was avoiding me.
So when she slipped into bed, she was quiet "¦ and a few moments later I asked her if she and I were paper thin or rock solid… she started giving me another go…
I got up, got dressed and told her nice things about myself, that I'm a good man, good father, sweet, kind, generous"¦ and how she was treating me was taking the mick.
I told her that if this is how she's going to treat me, she can go back to her life.
I put the ring down I was wearing on the nightstand a little harshly, but not violently at all.
I finished getting packed and asked Fatima what she wanted. She said she just wanted to be happy. I interpreted this as being without me, because this trip our honeymoon was turning out to be without me.
I left.
I messaged Fatima the next day, that all that happened for me is that when she was away I kept thinking about how she said she wanted to leave and not spend the rest of the trip together "¦ and how she treated me was like my ex, and it made me think she just didn't like me at all.
She said my behavior wasn't necessary, but it's over now "¦ and it's sad it has to end like this.
I didn't want it to end, but I could see that she simply wasn't going to allow any making up at all "¦ quite suddenly she treated me badly.
I left, and quite strangely she wouldn't allow me to make up with her.
So I questioned the reality of this marriage, the relationship, and whether anything we experienced together mattered to her.
I asked if all this was fake.
I told her she bumped into 1 thing "¦ happy for 6 months, then 1 simple thing and it's over "¦ just like that? Like all the rest of everything didn't matter?
She asked for divorce.
Feeling completely scammed. I canceled her ticket for her flight home.
Even after that, I still tried to make up with her, get back to normal, get her a ticket for the flight the next day back to the UK.
She wouldn't make up. She wouldn't let me replace the ticket.
After all the great experiences, it was over. Just like that. As though all the months before our marriage meant nothing.
How little she was interested in spending time with me on our honeymoon, and how she treated me about feeling down, missing her, and wishing I wasn't so lonely on my honeymoon with her, makes me believe she never had full intention for the marriage, only wanted to get the expensive things she picked up at the stores.
Immediately after getting all these things, she was suddenly treating me terribly, and wouldn't allow me to make up with her.