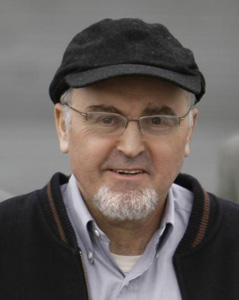 Ten years ago, on Dec. 22, 2006, Rafael Robb, of King of Prussia, Pennsylvania, bludgeoned his wife, Ellen Gregory Robb, to death as she wrapped Christmas presents. He pleaded guilty and was sentenced to 10 years in prison.
Robb, a former University of Pennsylvania economics professor and an expert in game theory, was supposed to be released in January. A civil suit awarded $124.26 million to the couple's daughter, who was 12 when her mother was killed.
Robb listed assets of approximately $3 million in the civil lawsuit. This week, Robb petitioned the court for $100,000 of his assets to set up a new life after prison. But in a hearing, he mentioned an account in France, which he had not disclosed during the civil suit.
The Montgomery County District Attorney may consider perjury charges against Robb.
Could Rafael Robb stay in prison? Judge suggests ex-Penn prof lied about assets, on Philly.com.
Daughter of Pennsylvania woman killed by wealthy professor dad awarded $124 million, on NYDailyNews.com.