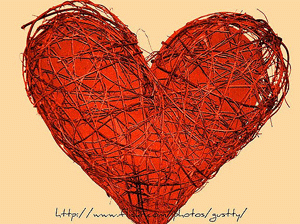 When you're single, Valentine's Day is rough. I know, because from my teenage years through age 40, I never had a romance going on Valentine's Day. I was lonely, and loneliness sets you up as a fat, juicy target for a sociopath.
The commercialization of the holiday doesn't help. When you're "between relationships," all the advertising for jewelry, flowers and special restaurant menus is painful — a constant reminder that romance is missing from your life.
When I was alone, I couldn't figure it out. I was reasonably attractive, nice, considerate, successful, active and loved to have fun. What was the problem? Why couldn't I get a date?
So there I was, single and about to turn 40, when James Montgomery waltzed into my life. I thought I'd finally found the man I'd been waiting for. I didn't know he was an everyday sociopath. In fact, I didn't know about sociopaths at all.
I believed James' professions of love. I married him. It was a disaster.
Because of my experience, I founded Lovefraud.com, to teach you about everyday sociopaths — the master manipulators who live all around us. I also wrote my story, Love Fraud — How marriage to a sociopath fulfilled my spiritual plan.
I haven't talked about Love Fraud on this blog for a long time. In fact, if you're a new reader of this website, you may know nothing about it. So for the next six Thursdays, I'll be posting excerpts from the book.
I like Love Fraud, and I'll say that, even though I am the author. First of all, it's a really good read — a cross between a true crime novel and a spiritual journey. I detail how I fell for the sociopath — how slick he was, and why I, as a normal human being, did not pick up on his ulterior motives. If you've also been caught by one of these human predators, will validate your experience.
The real strength and inspiration of Love Fraud, I believe, is that it explains why it all happened. I was not stupid. As I engaged in the relationship with Montgomery, I was actually listening to spiritual guidance and following my life plan. That may seem shocking — why would God wish this kind of devastation on anyone? Well, I learned that there was a purpose for the profound betrayal. As it unfolded, I realized that God's plan worked.
My story has a happy ending. I was able to release the pain that had been holding me back all my life. Then I found the love I always wanted. On February 12, my husband, Terry Kelly, and I, will celebrate our 14th wedding anniversary. Valentine's Day, of course, is February 14. We call those days "love week."
I invite you to check out the excerpts starting tomorrow. If you want to know the whole story, printed copies of Love Fraud are available for a special price of $9.99 plus shipping. Ebooks are also available, although the story is richer and more detailed in the printed book — it was abridged for the ebook.
If you are asking, "Why was I betrayed?," you'll find the answer in Love Fraud.