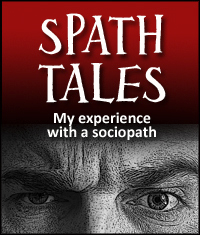 Lovefraud received an email from a woman whom we'll call Clara2 about the bigamy committed by her husband. Names are changed.
I was married on Nov. 3, 2007 to Lawrence Riley, three yrs older than me. We had dated a year prior to being married.
During this time, I was diagnosed with breast cancer which he stood by my side during the process. When we got home from the hospital, one evening a girl called a burner phone which I had bought him after he was let go from his job. He needed a cell while out looking for other work.
The girl claimed to be his wife. She told how after he and I had gotten into a fight he had come to her. They had stayed up all night drinking and having sex. The next morning, they went to a Justice of the Peace at the county courthouse and got married drunk. Needless to say, no Judge should have married them drunk but they did. They got married on Oct. of 2007.
Also during the time that all this was going on he had never sought a divorce from another lady he had married a few yrs prior. Their marriage did not become dissolved until March of 2008. So as a recap he was married to 3 women in '07 after having married me on Nov. 3 2007. I did not know this until after we were married.
At that time, I had just gotten home from the hospital and having a double mastectomy and reconstruction. I was still in a wheel chair, had drain tubes on both sides of my body and had no one but Lawrence to care for me. I could not bathe myself, dress myself or feed myself. I had no one so I reluctantly went with him to a lawyer to annul the drunken marriage. I still did not know about the other unresolved divorce at that time.
I was at my weakest point in my life, so I reluctantly forgave him and we went to marriage counseling. We got in church briefly and then after a couple of years I realized that he had never stopped having affairs. I also found out literally everything he had ever told me was a lie.
He told me a lie about where he had graduated high school. In reality he had received only a GED after attending two different schools which was not the schools he told me about.
He said he was an Engineer, lie#2. He was a Maintenance man at a hospital.
Lie#3, he told me he owned the company where he first worked after our marriage by a licensed Minister at my parents' home. He did not own the company, another man owns it, then and now.
Lie#4, he told me the house he lived in was his. That was a lie. The home was owned by his Aunt.
Lie#5, He told me Cathy was crazy And their marriage was dissolved yrs. ago, it was finalized in 2008.
Lie#6, he and his lawyer told me, there was no need for us to renew our vows, now that he had gotten the other marriage annulled that made our marriage legal.
Lie#7, he and our Real Extate Agent olin used my credit and my $6000. Down Payment to buy our first home. I signed over 100 pieces of paper in the purchase of our home, only to make the $1,100. House payments out of our joint bank account for a few yrs before finding out that his marriage to Cathy was not over until 2008.
You see I thought because he had married the other girl drunk and had to get an annulment it was clarification that because they were both drunk at the time of that marriage, that their drunken state made it illegitimate. I did not yet know about Cathy.
Once I found out about her and the fact that he was cheating on me with yet another female and after finding out that my name was not on the Mortgage or the deed, and after being told by "our" mortgage company that they could not talk to me about "Our" home, I stopped making the $1,100. Monthly payments and told him he was now on his own. I moved out into an apartment of my own and left him.
Of course I took him back a couple times after because he had been trying to keep up at least two homes, and had no money left over. He begged me to forgive him after the other woman would not let him come back.
Of course he was telling me that there was no one else, that it was all in my head. Doubting myself, my memory and my judgments, I forgave him over and over because I thought I loved him. He later had a massive heart attack which I nursed him back to health.
After his recovery, a Laura Jones cut his hair. She is 40 yrs younger than him. He is now 64. They hooked up. She knew about me but said he told her I was crazy and so she thought it was ok to date him.
He got her to quit her job, and she had a son. They set up house keeping in an apartment. It took me 5 yrs. to find him but my daughter n law and I found him. While still divorced from me he has shacked up with her for awhile now and they just bought a house together. We lost our home but he buys another one with her now.
Learn more: How to protect yourself financially when divorcing a sociopath
He drives a nice truck while I drive an 07' Mini Cooper. He owns a home while I have to rent. He's moved on while my life was crushed, stomped on and spit on for over 14 yrs. almost now.
Where are My rights? He pissed away our home, a Hummer of mine, worldly possessions we had bought together by letting a storage unit lapse after lying and saying that the payments were up to date. I lost family antiques, clothes, home furniture, decor and my son's high school annuals, trophies, etc.
I've been seeing a counselor for yrs. Lawyers are of no help saying we were never legitimately married even though we had a marriage license and were married by a licensed Minister. Where are my rights? Who will stand in my corner to make him pay? I cannot even afford a lawyer.